Hot And Trending Selection
Love at First Scent: Customer Favorites Unveiled
About Us.
At Paradise Incense Burners, we are passionate about curating exquisite incense burners that transform spaces into captivating sanctuaries. Our collection showcases a fusion of artistry, functionality, and elegance, elevating your aromatherapy experience to new heights.

Step into our world of scented wonders, where design meets divine aromas. Discover an array of unique and thoughtfully crafted incense holders that serve as both decorative masterpieces and functional essentials. From minimalist designs to intricate sculptures, we offer a diverse range that caters to all tastes and preferences.

Unleash the power of fragrance and create a haven of tranquility in your space. Let our burners ignite your senses and transport you to a world of serenity. Experience the magic of Paradise Incense Burners and embark on a sensory journey like no other. Join us as we invite you to explore the captivating world of aromatic bliss.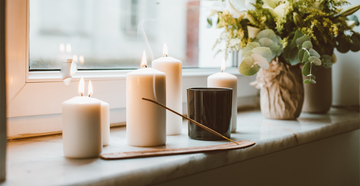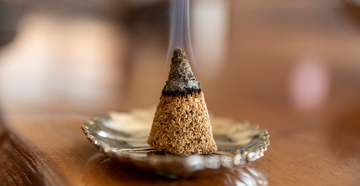 Our Mission.
At Paradise Incense Burners, our mission is to bring joy and enchantment into your life through our exceptional collection of incense burners. We believe that the power of scent can uplift the spirit and transform any environment into a paradise of serenity.

Each piece in our collection is carefully selected to offer you an exclusive range of burners that reflect your unique style and aesthetic. We aim to provide an unparalleled shopping experience, and that's why we offer free shipping on all orders. We want to make it effortless for you to discover the perfect incense holder that resonates with your vision of a harmonious space.

Join us on this aromatic journey and let the scents of Paradise Incense Burners transport you to a world of bliss. Embrace the beauty of design, indulge in captivating fragrances, and create your own personal paradise.
Hear from Our Beloved Customers:
Conversation Starter!
"The Human in Dress Incense Holder is a true masterpiece. It adds a touch of elegance to my space, and the design is absolutely stunning. It's become a conversation starter whenever guests visit. Love it!"
Majestic Marvel!
"The Large Dragon Incense Holder is mesmerizing! The dragon design adds a touch of fantasy to our space, and the way it holds the incense sticks creates a captivating visual effect. We're in awe every time."
It's So Relaxing.
"The Mountain Waterfall Incense Holder is like having a piece of nature in my living room. The gentle flow of incense smoke mimicking a waterfall is so relaxing. It's a beautiful addition to my space."
Blog posts
Explore the Magic of Incense and Beyond!