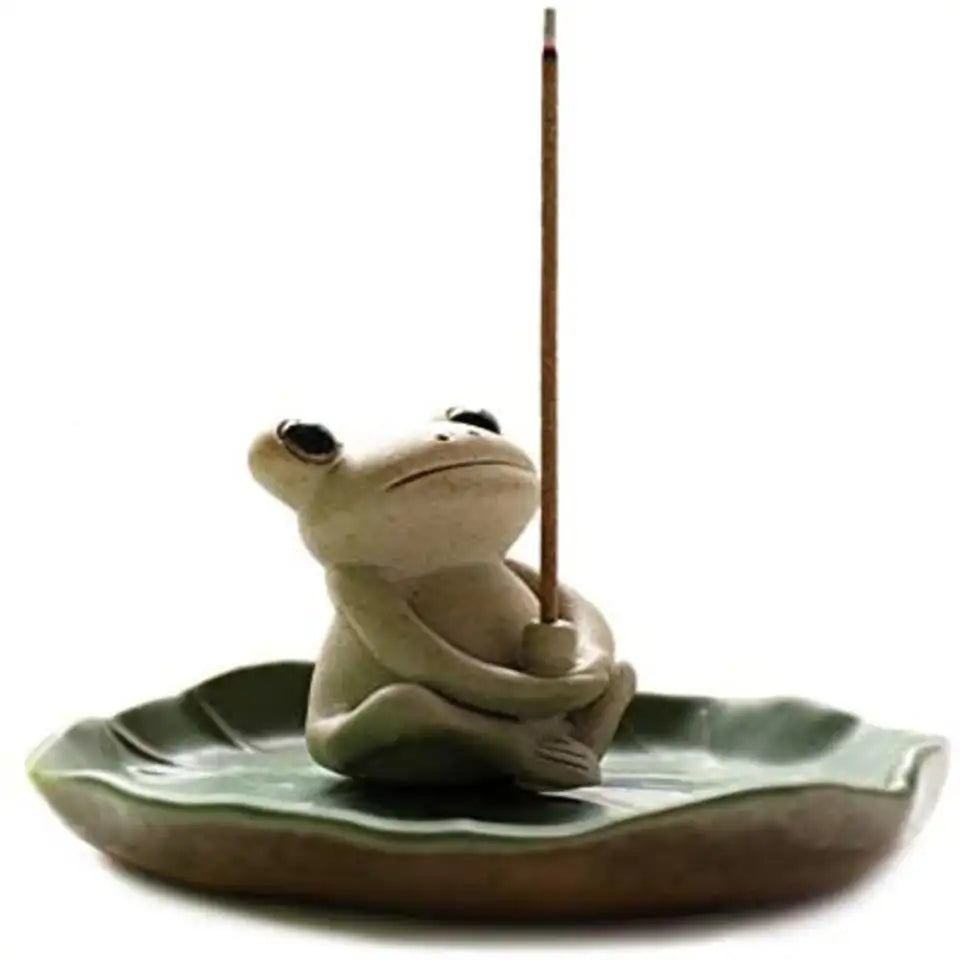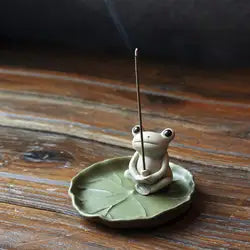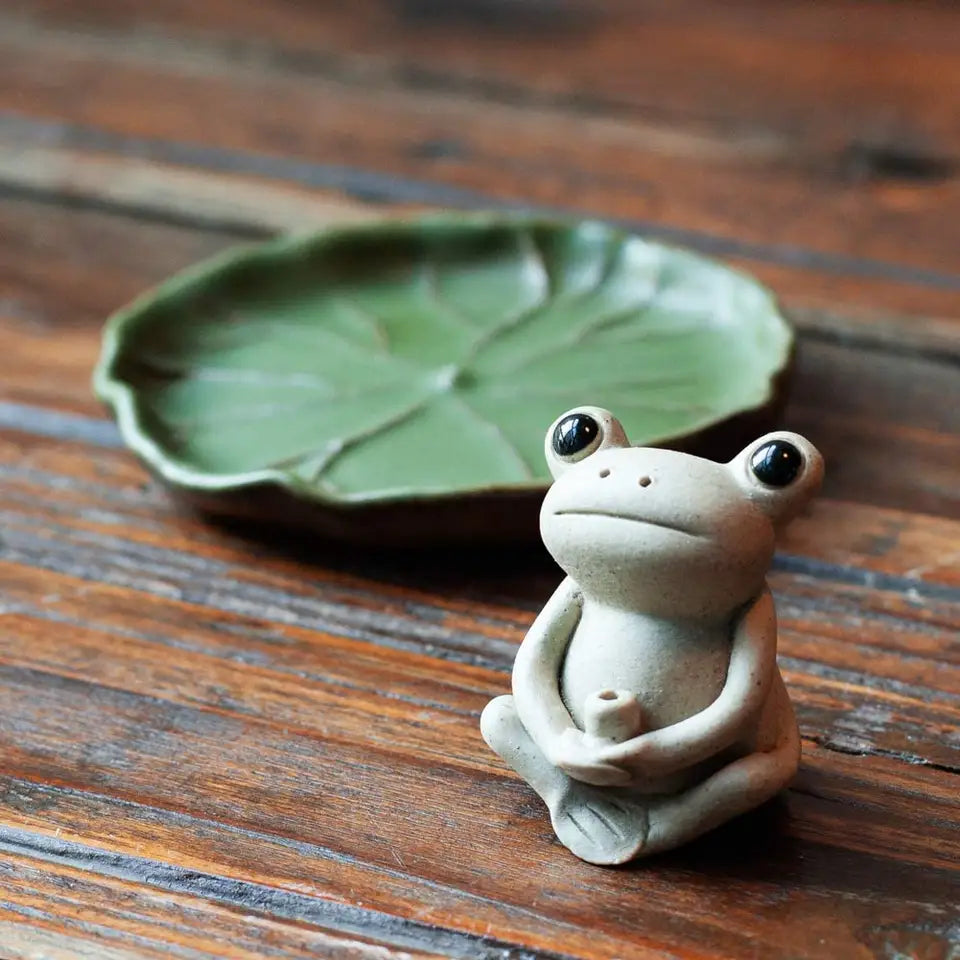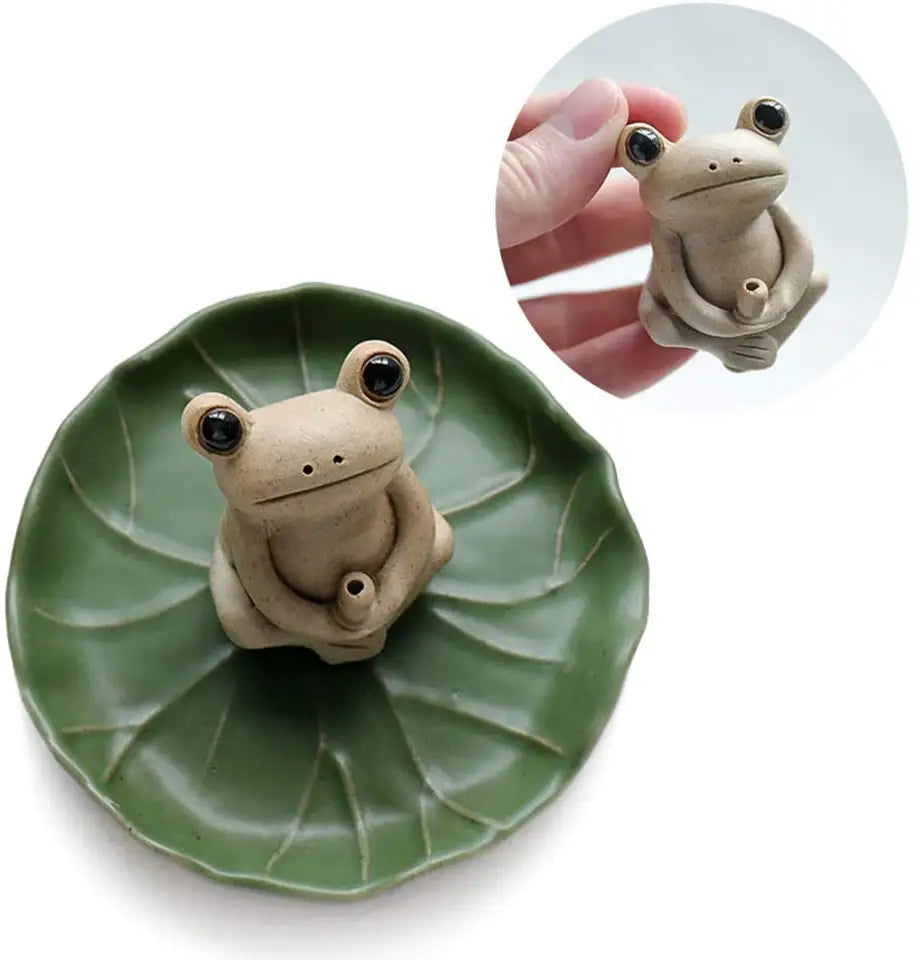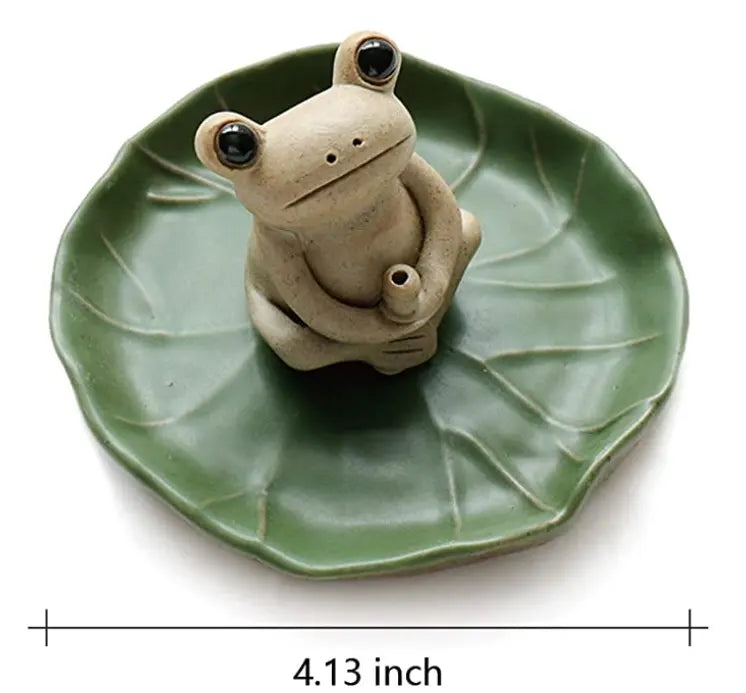 Frog on Lily Pad Incense Holder
Sale price
$18.95
Regular price
FEATURES:
The Frog on Lily Pad Incense Holder is a delightful and whimsical decorative item that features a frog perched on a lily pad, providing a charming and nature-inspired way to burn incense. This holder combines the beauty of a lily pad with the playful presence of a frog, adding a touch of enchantment to your living space.
The Frog on Lily Pad Incense Holder showcases intricate detailing and vibrant colors. The design depicts a frog figurine sitting on a lily pad, capturing the essence of a serene pond or garden scene. The lily pad often includes textured surfaces, realistic veining, and sometimes even water droplets, enhancing its visual appeal.
The Frog on Lily Pad Incense Holder is not only a functional piece but also serves as a delightful and charming decorative item. Its whimsical design and playful depiction of a frog and lily pad make it an eye-catching addition to any room or space. Whether displayed on a shelf, table, or windowsill, it adds a touch of nature-inspired beauty and lightheartedness to your decor.
The presence of the frog and lily pad in this incense holder evokes a sense of serenity, tranquility, and connection to nature. Frogs are often associated with transformation, abundance, and good luck, while lily pads symbolize purity, growth, and harmony. The combination of these elements adds symbolic meaning to the overall aesthetic and can serve as a reminder to embrace the natural rhythms of life.
Using the Frog on Lily Pad Incense Holder creates a delightful and soothing atmosphere. The charming presence of the frog, coupled with the fragrant aroma of incense, transports you to a peaceful and magical setting. It provides a unique and joyful way to enhance your sensory experience and infuse your space with a sense of wonder and harmony.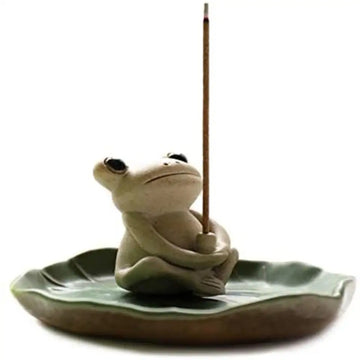 Frog on Lily Pad Incense Holder
Sale price
$18.95
Regular price