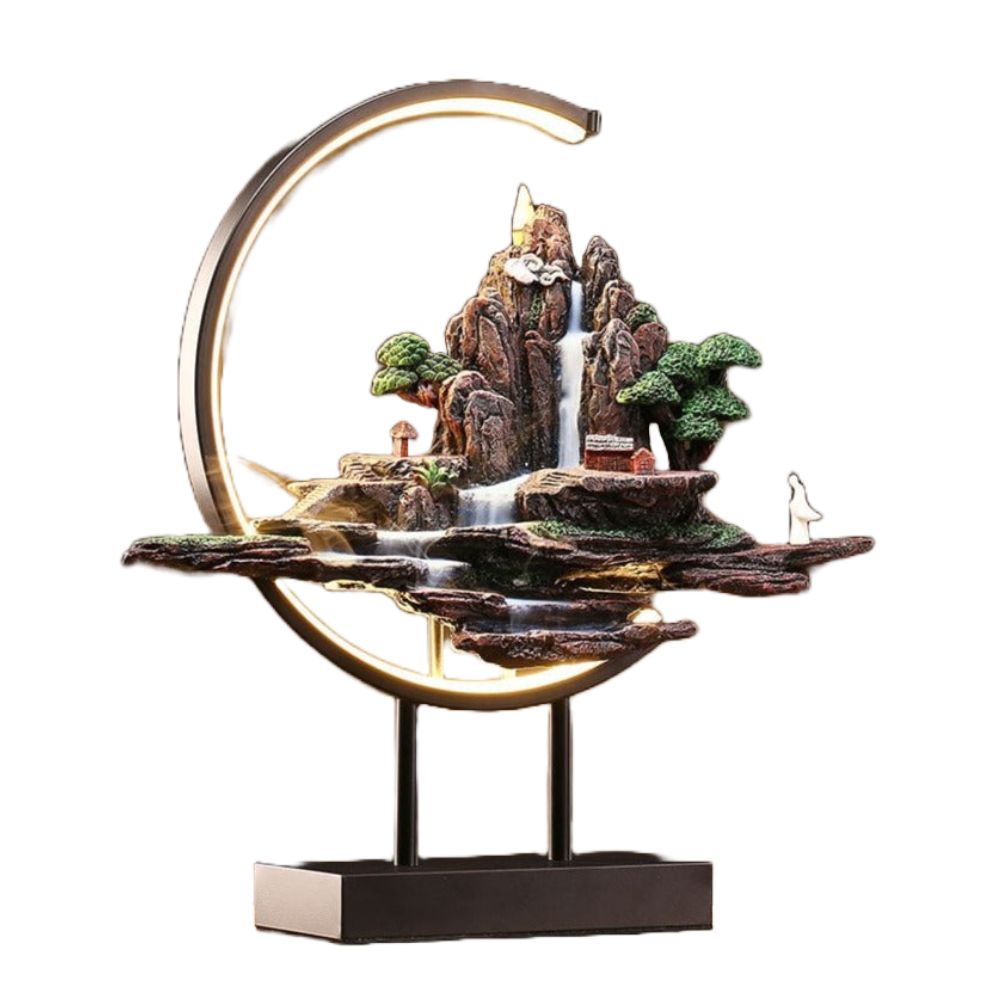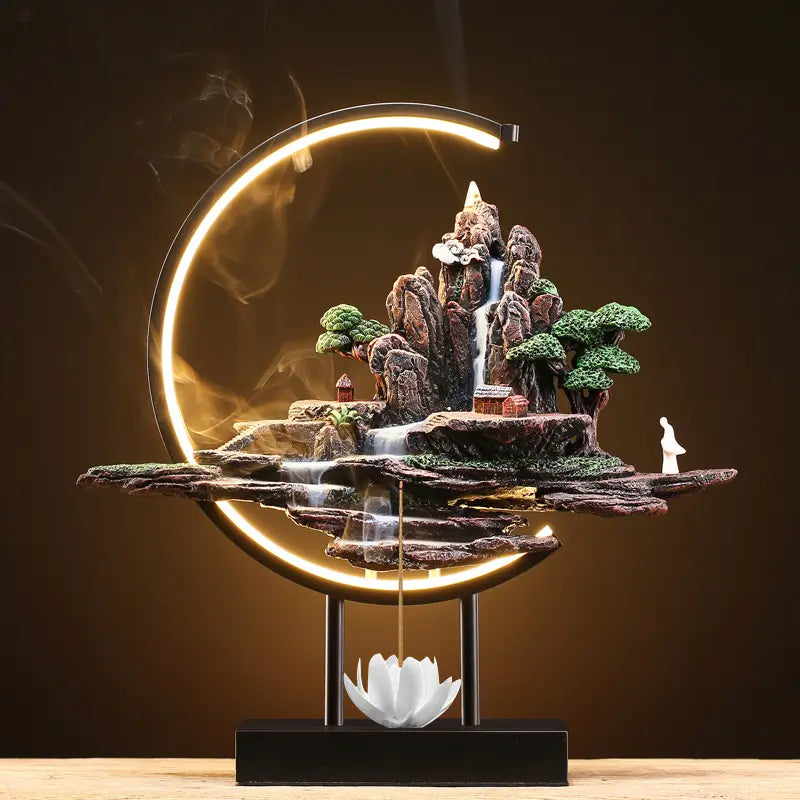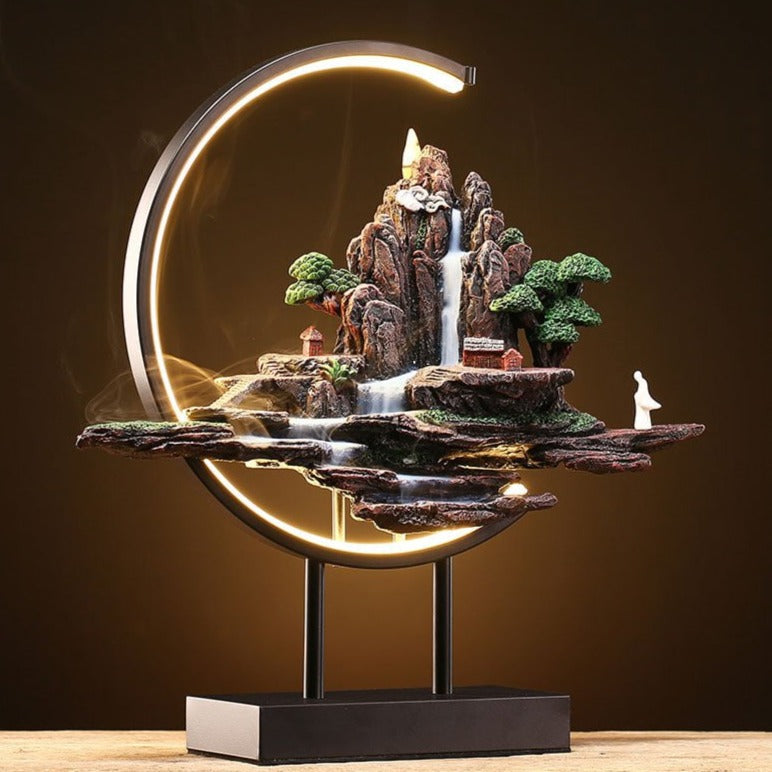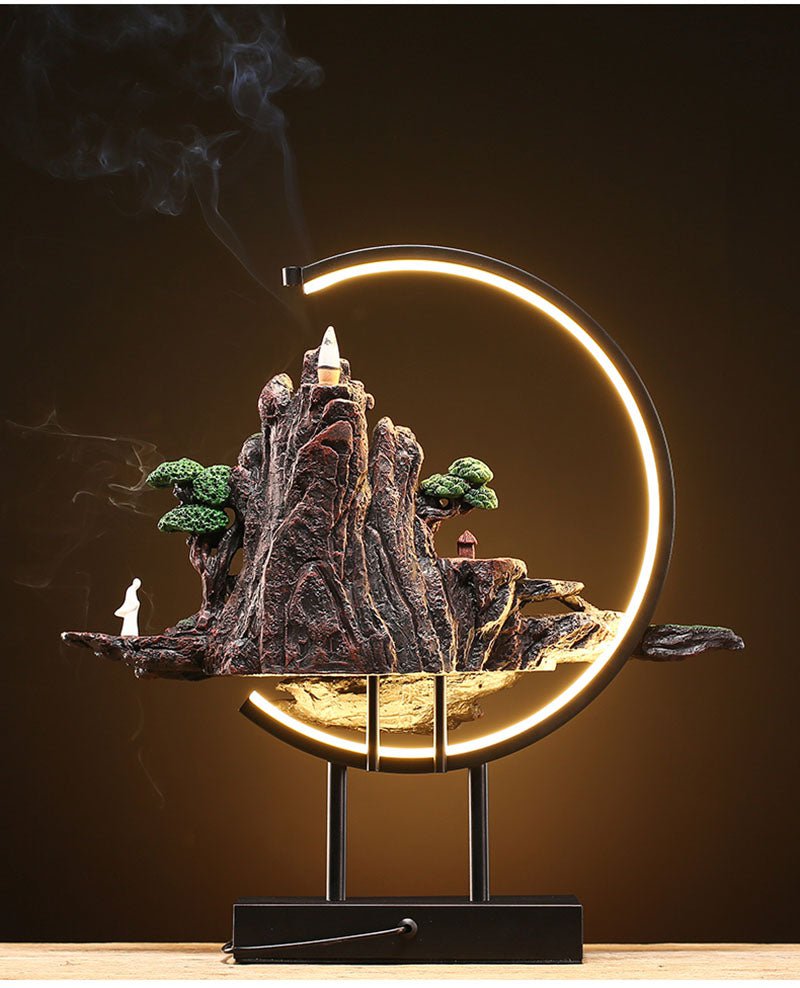 Misty Mountain Incense Holder Lamp
Sale price
$49.95
Regular price
$64.95
FEATURES:
The Misty Mountain Incense Holder Lamp is a unique and enchanting decorative item that combines the functionality of an incense holder with the ambient lighting of a lamp. This holder creates a serene and mystical atmosphere, reminiscent of misty mountain landscapes.
The Misty Mountain Incense Holder Lamp features a design inspired by mountains and mist. It typically showcases a mountain-shaped structure with intricate details, such as peaks, ridges, and valleys, resembling a mist-covered landscape. The holder incorporates an incense holder component and a built-in light source, creating a multi-functional and visually captivating piece.
The incense holder component of the design is specifically crafted to securely hold incense sticks or cones. It usually includes a designated holder or slot where you can place the incense, ensuring that it remains stable while it burns. The built-in light source within the holder illuminates the mountain structure, creating a soft and ambient glow that further enhances the mystical atmosphere.
The Misty Mountain Incense Holder Lamp serves as both a decorative accent and a functional lighting fixture. Whether displayed on a shelf, table, or bedside, it becomes a focal point that adds a touch of tranquility and wonders to your decor. The soft and diffused light it emits creates a cozy and serene ambiance, perfect for relaxation, meditation, or creating a peaceful environment.
The misty mountain symbolism evokes a sense of mystery, tranquility, and a connection to nature. Mountains are often associated with stability, grounding, and a sense of awe. The mist adds an element of enchantment and invites a sense of exploration and introspection. The combination of these elements in the Misty Mountain Incense Holder Lamp helps create a space for reflection, inspiration, and a peaceful state of mind.
40.5*41.5* 12cm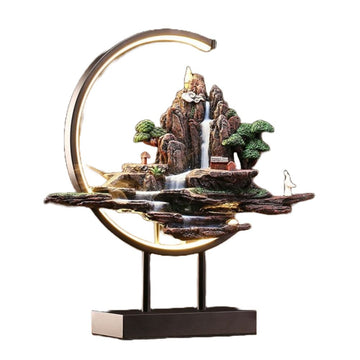 Misty Mountain Incense Holder Lamp
Sale price
$49.95
Regular price
$64.95