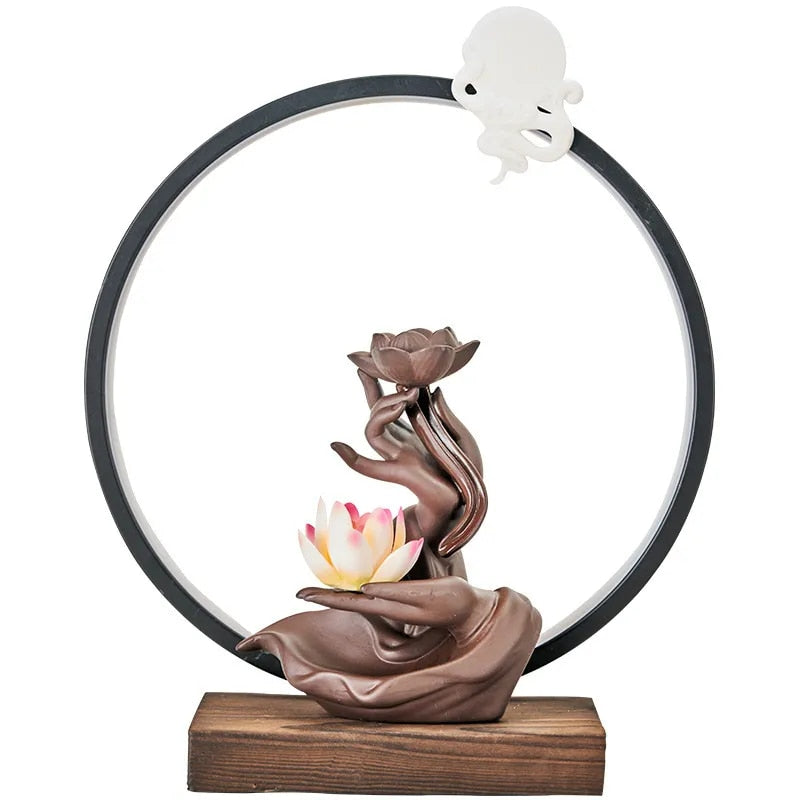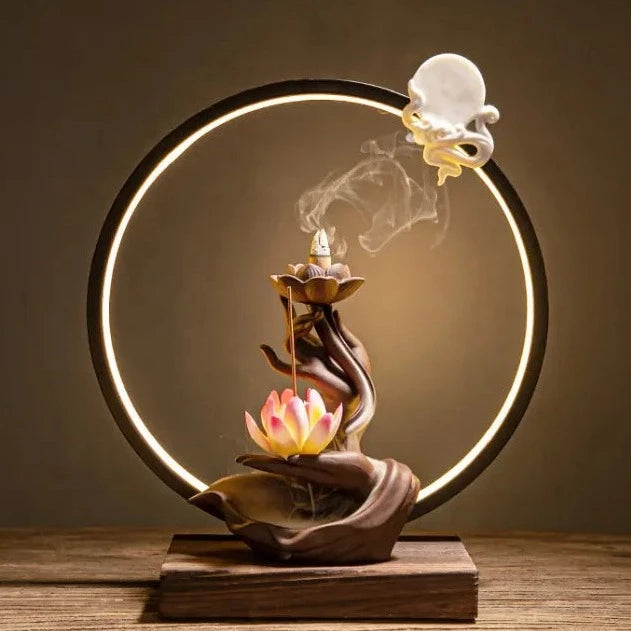 Ring Light Incense Holder
Sale price
$39.95
Regular price
$57.95
FEATURES:
The Ring Light Incense Holder in ceramic is a unique and innovative decorative item that combines the functionality of a ring light with the beauty of an incense holder. This hybrid design offers a creative and versatile solution for creating ambiance while enjoying the benefits of incense.
Crafted from high-quality ceramic material, the Ring Light Incense Holder showcases a sleek and contemporary design. The circular shape of the ring light is typically integrated with a holder for incense sticks or cones. The ceramic construction provides durability and a smooth, matte finish, adding a touch of elegance to the overall aesthetic.
The ring light function of the holder illuminates the surrounding space with a soft and gentle glow. It often includes adjustable brightness settings, allowing you to create the desired level of lighting for your ambiance. Whether you're looking to set a cozy and relaxing atmosphere or need a gentle source of light, the ring light offers versatility and functionality.
The Ring Light Incense Holder in ceramic serves as a multi-purpose decorative piece. During the day, it can be an attractive accent piece, blending seamlessly with various decor styles. At night, the soft illumination of the ring light combined with the soothing fragrance of incense creates a tranquil ambiance for relaxation, meditation, or winding down.
The combination of the ring light and incense holder in ceramic provides a unique sensory experience. It allows you to enjoy the benefits of both visual and aromatic elements, enhancing the atmosphere of your space. Whether used in your living room, bedroom, or meditation area, this holder offers a modern and functional approach to creating a serene and captivating environment.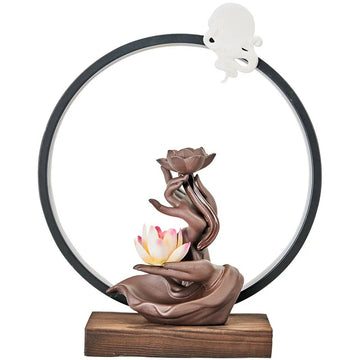 Ring Light Incense Holder
Sale price
$39.95
Regular price
$57.95