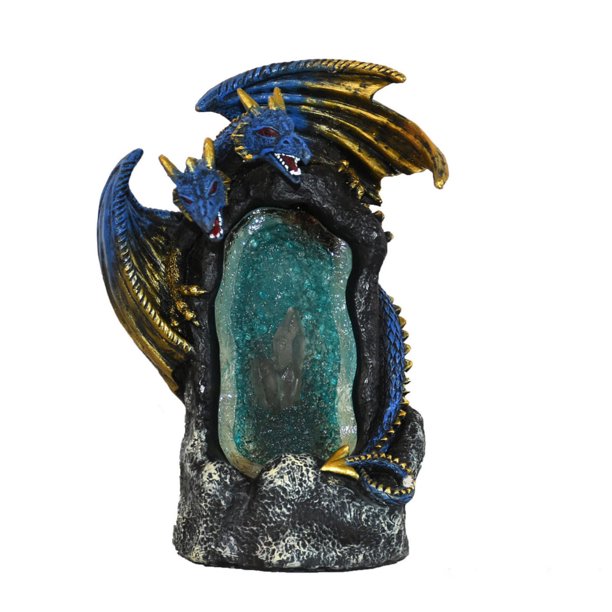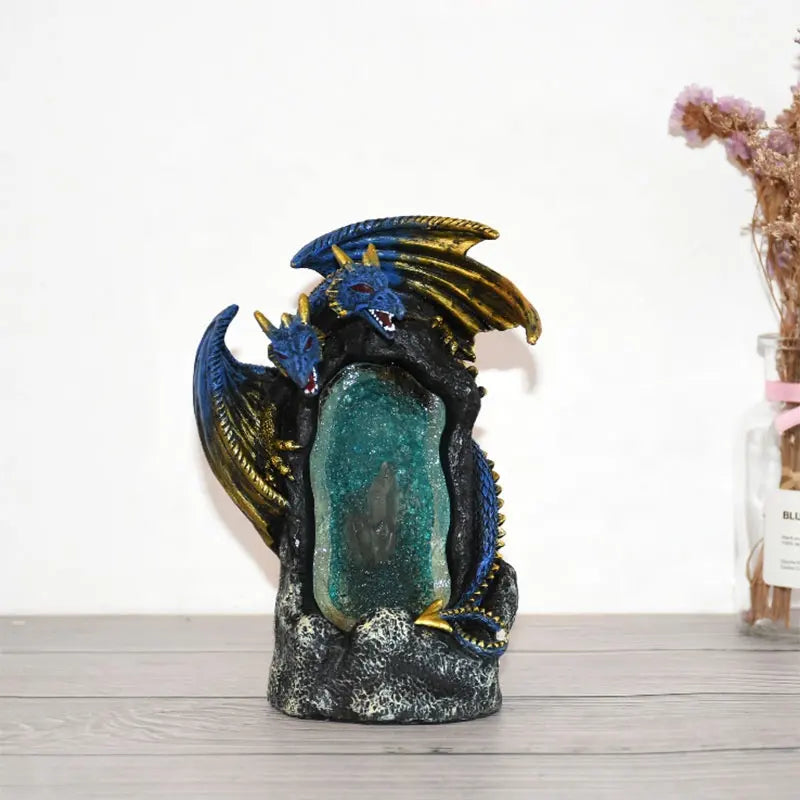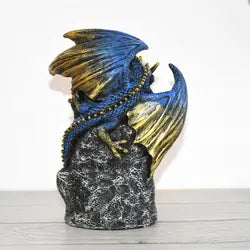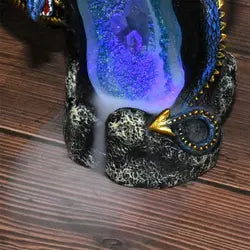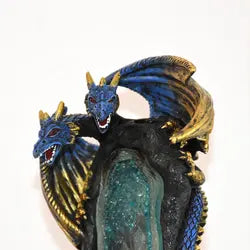 Double-Head Dragon Incense Holder
Sale price
$31.95
Regular price
$37.95
FEATURES:
The Double-Head Dragon Incense Holder is a captivating and mythical decorative item that features a double-headed dragon design, providing a unique and visually striking way to burn incense. This holder showcases the powerful and awe-inspiring presence of a dragon with two heads, adding an element of mystique and intrigue to your living space.
The Double-Head Dragon Incense Holder showcases intricate and detailed craftsmanship. The design typically depicts two dragon heads, often facing opposite directions or entwined with each other. The dragons are depicted with fierce expressions, intricate scales, and often with open mouths where the incense can be placed.
The Double-Head Dragon Incense Holder is not only a functional piece but also serves as a bold and captivating decorative item. Its unique design immediately draws attention and becomes a statement piece in any room or space. Whether displayed on a shelf, table, or altar, it adds a touch of mystery and fantasy to your decor.
Dragons hold significant symbolism in various cultures, representing power, strength, and protection. The presence of a double-headed dragon in this incense holder can evoke a sense of duality, balance, and the union of opposing forces. It can serve as a reminder of the harmony that can be found in embracing and integrating different aspects of ourselves.
Using the Double-Head Dragon Incense Holder creates a mesmerizing and immersive experience. The combination of the dragon heads, the aromatic fragrance of incense, and the visual spectacle of the rising smoke transports you to a world of mythical creatures and ancient tales. It provides a unique and memorable way to engage your senses and create an ambiance that embraces the extraordinary.
12.5X9X17cm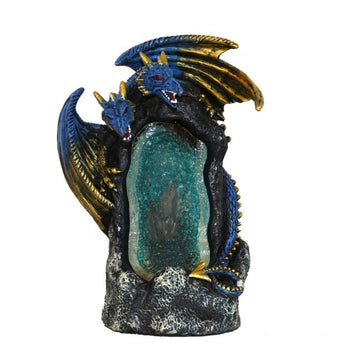 Double-Head Dragon Incense Holder
Sale price
$31.95
Regular price
$37.95