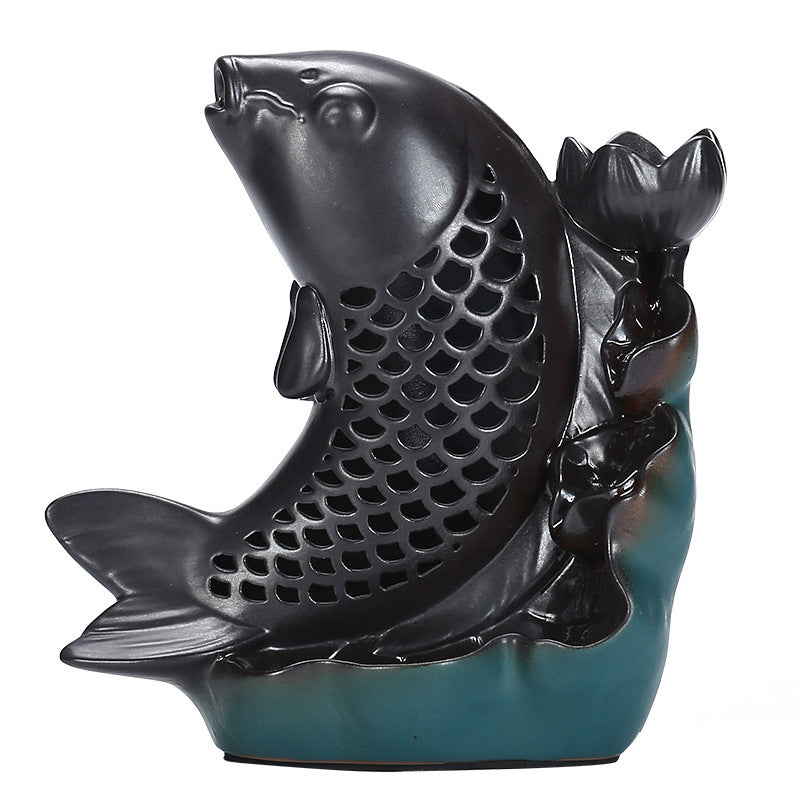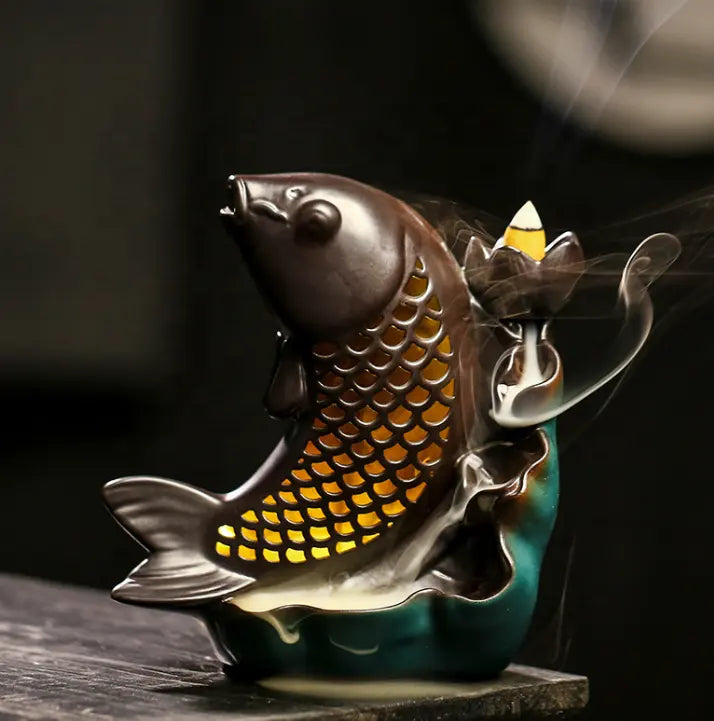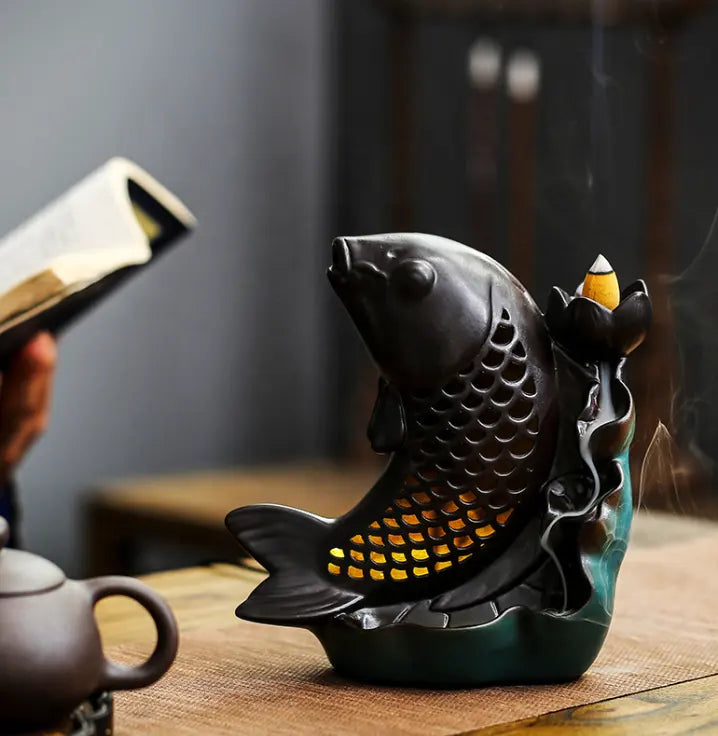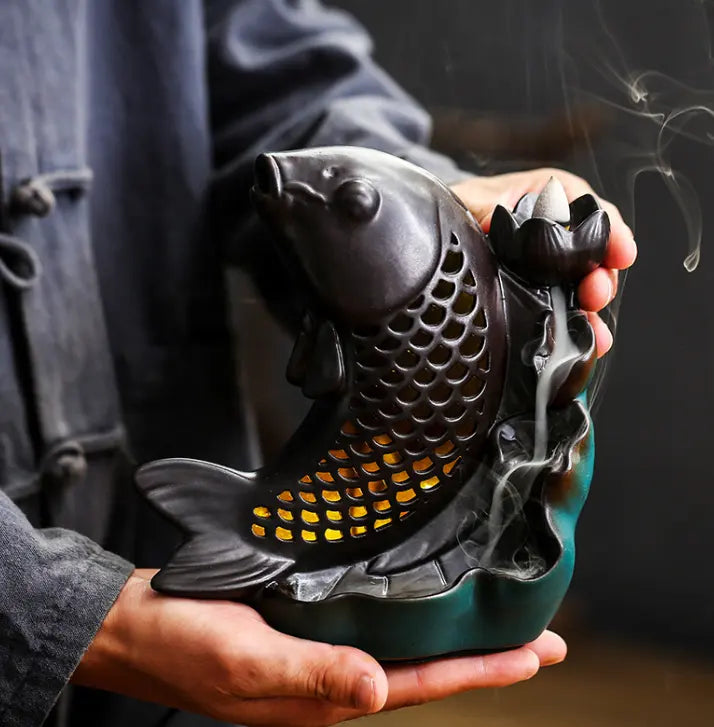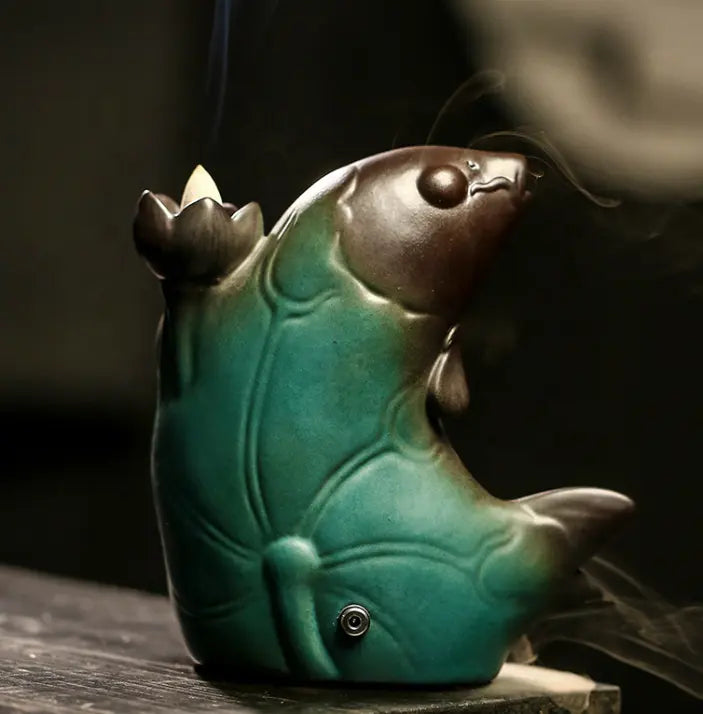 Sale price
$36.95
Regular price
$44.95
FEATURES:
The Fish Incense Holder in ceramic is a delightful and artistic decorative item that combines the elegance of fish imagery with the functionality of an incense holder. This holder offers a unique and visually appealing way to burn incense while adding a touch of aquatic beauty to your living space.
The Fish Incense Holder showcases intricate details and a smooth, glazed finish. The design typically features a fish-shaped structure, capturing the graceful curves and contours of a fish in a miniature form. The fish may be depicted in a realistic or stylized manner, showcasing the artistic craftsmanship of the ceramic piece.
The incense holder component of the design is specifically crafted to securely hold incense sticks or cones. It usually includes a designated holder or slot where you can place the incense. The holder ensures that the incense remains upright and stable while it burns, preventing any mess or hazards.
The Fish Incense Holder not only serves as a functional piece but also as a decorative item that adds a touch of aquatic beauty to your space. Whether displayed on a shelf, table, or mantel, it becomes an eye-catching focal point that sparks conversation and enhances the overall ambiance with its unique aesthetic.
The symbolism of fish in various cultures often represents qualities such as abundance, wisdom, and transformation. The presence of a fish in this incense holder can evoke a sense of tranquility, flow, and connection to the natural world. It can serve as a reminder to embrace the fluidity of life and navigate through changes with grace and adaptability.
 17*16.5 cm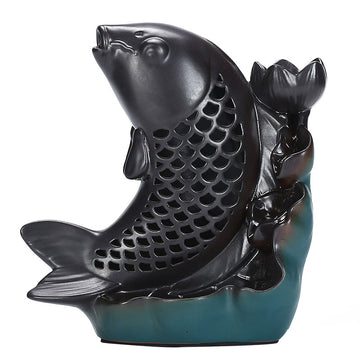 Fish Incense Holder
Sale price
$36.95
Regular price
$44.95