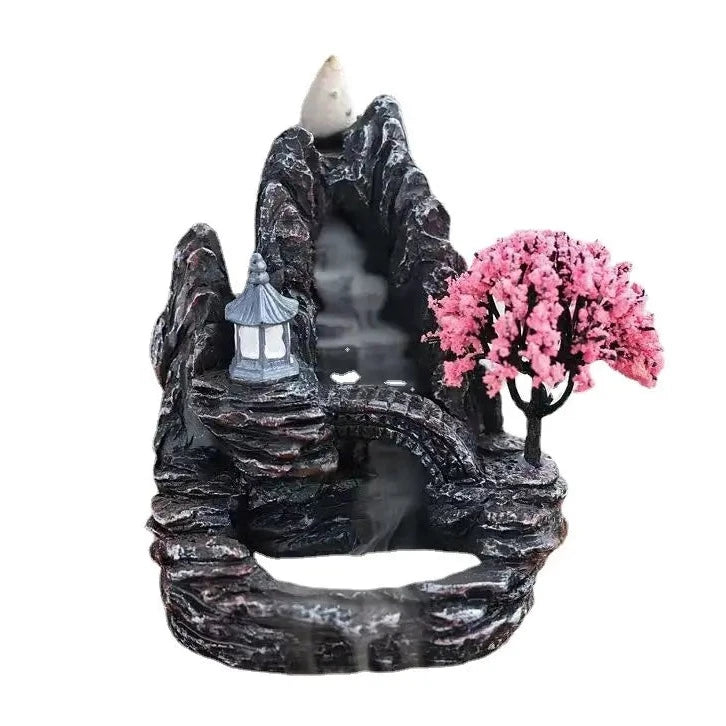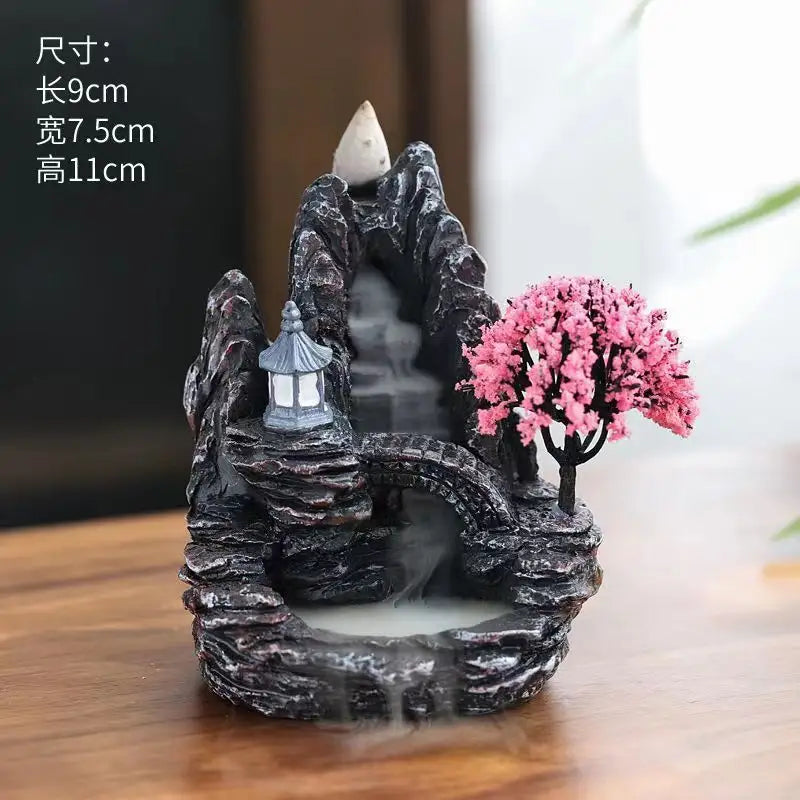 Sale price
$17.95
Regular price
FEATURES:
The Pink Tree Incense Holder is a delightful and visually appealing decorative item that brings together the beauty of nature and the functionality of an incense burner. This burner combines a charming tree design with a soft and feminine pink color, adding a touch of elegance to your space.
The Pink Tree Incense Holder features a tree-shaped structure with intricate details and a pink color finish. The burner is specifically designed to hold incense sticks or cones. It typically includes a designated holder or slot on the tree structure where you can securely place the incense. As the incense burns, fragrant smoke gently rises and drifts through the branches, creating a serene and aromatic atmosphere reminiscent of a peaceful garden.
The Pink Tree Incense Holder is not only functional but also serves as a charming decorative piece. Its pink color and intricate tree design make it a lovely addition to any room or space. Whether displayed on a shelf, table, or mantel, it adds a touch of natural beauty and a sense of tranquility to your decor.
When not in use, the Pink Tree Incense Holder stands as an eye-catching centerpiece, creating a serene focal point in the room. Its delicate and feminine aesthetic enhances the overall ambiance, making it a delightful addition to spaces such as bedrooms, living rooms, or meditation areas.
The Pink Tree Incense Holder provides a delightful way to engage your senses and create a serene atmosphere. It allows you to enjoy the calming and aromatic properties of incense while adding a touch of nature-inspired beauty to your space. Whether used for relaxation, meditation, or simply to infuse your environment with a soothing ambiance, this burner brings a sense of tranquility and elegance into your daily life.
Pink Tree Incense Holder
Sale price
$17.95
Regular price