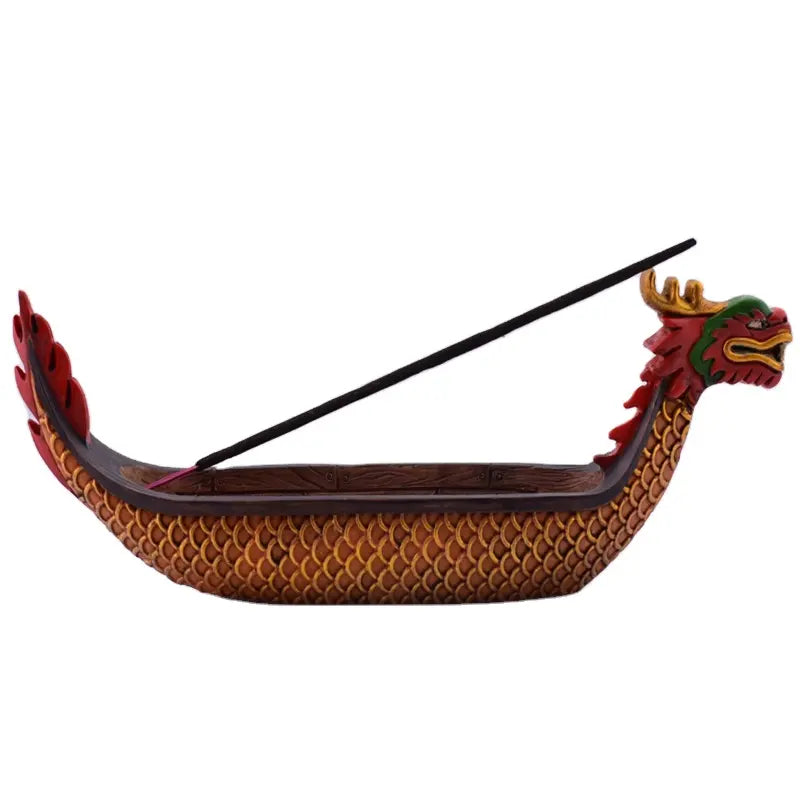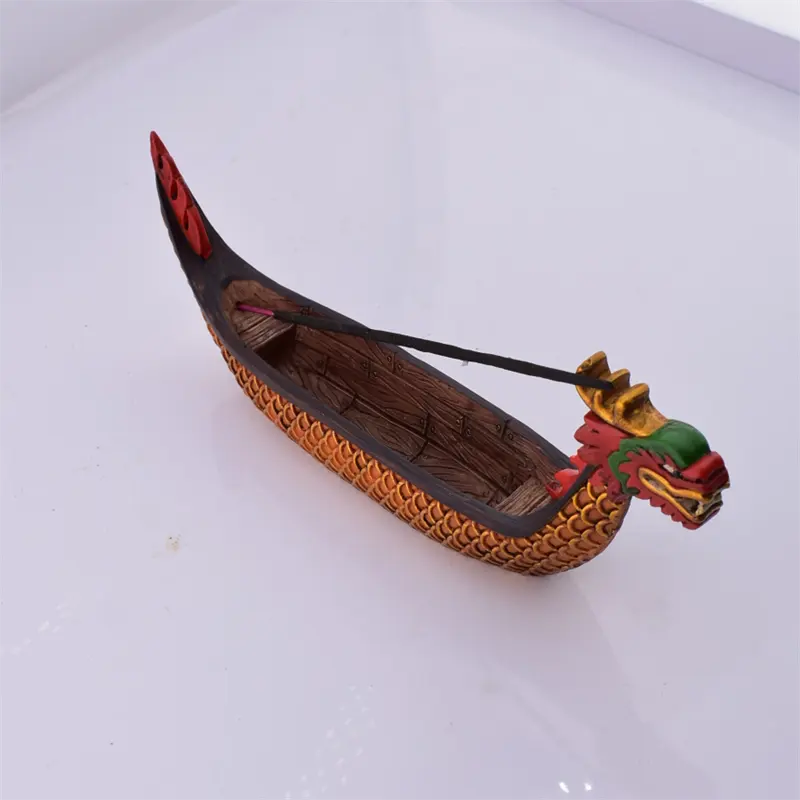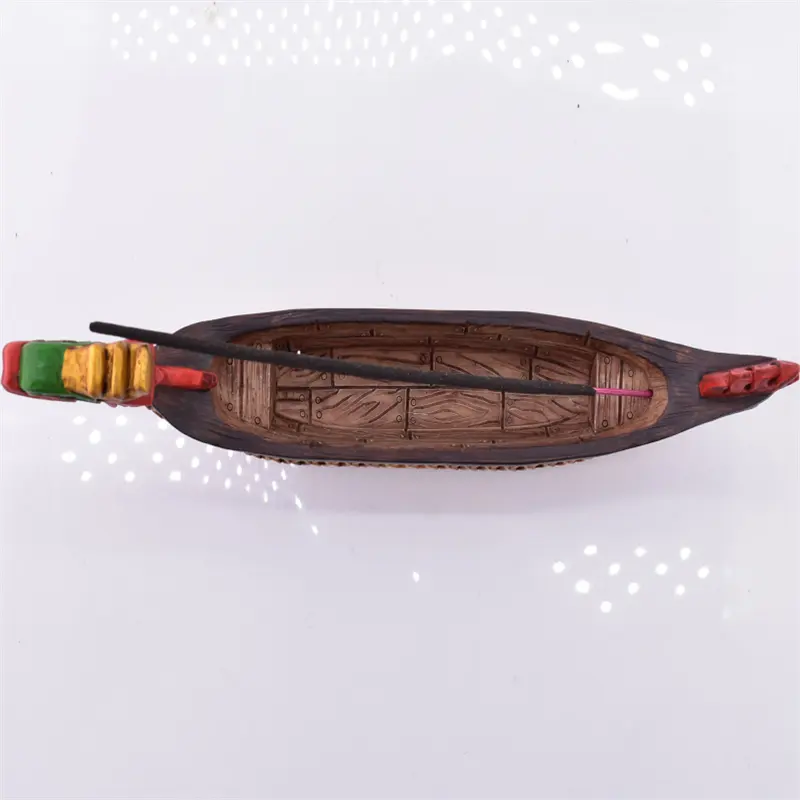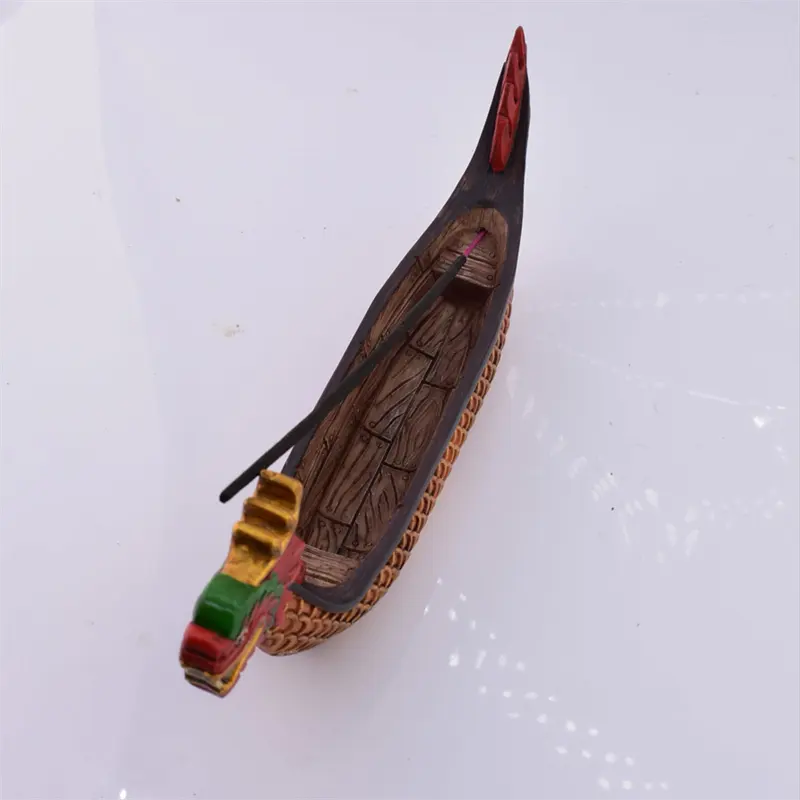 Dragon Boat Incense Holder
Sale price
$19.95
Regular price
FEATURES:
The Dragon Boat Incense Holder is a unique and symbolic decorative item that captures the spirit and power of a dragon in the form of a boat. This holder combines the mystical allure of dragons with the functionality of an incense holder, creating a visually striking and meaningful piece for burning incense.
The Dragon Boat Incense Holder features a design that resembles a boat adorned with intricate dragon motifs. The incense holder component of the design is specifically crafted to securely hold incense sticks or cones. It usually includes a designated holder or slot where you can place the incense, ensuring that it remains upright and stable while it burns. The smoke from the burning incense often emerges from the dragon's mouth or other openings on the boat, adding a dramatic effect to the visual display.
The Dragon Boat Incense Holder carries rich symbolism associated with dragons. Dragons are revered in many cultures for their strength, wisdom, and auspicious powers. They are often considered symbols of good fortune, protection, and prosperity. The presence of a Dragon Boat Incense Holder can evoke a sense of power, majesty, and mythical energy, adding an element of mysticism to your space.
Using the Dragon Boat Incense Holder creates a captivating and transformative atmosphere. As the incense burns, fragrant smoke rises, intertwining with the intricate dragon motifs on the boat. The combination of the aromatic fragrance and the visual display of the dragon boat evokes a sense of awe, inspiration, and connection to the mystical realm.
The Dragon Boat Incense Holder is not only a functional piece but also serves as a striking and meaningful decorative accent. Whether displayed on a shelf, table, or altar, it becomes a centerpiece that commands attention and sparks curiosity. Its presence adds a touch of grandeur and mystique to your decor, making it a focal point in any space.
25X8X4cm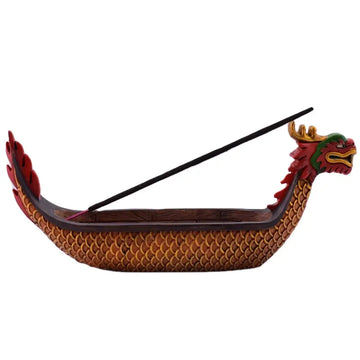 Dragon Boat Incense Holder
Sale price
$19.95
Regular price