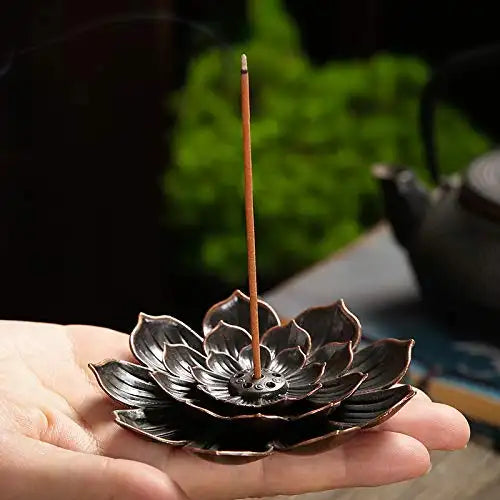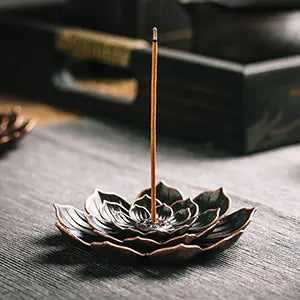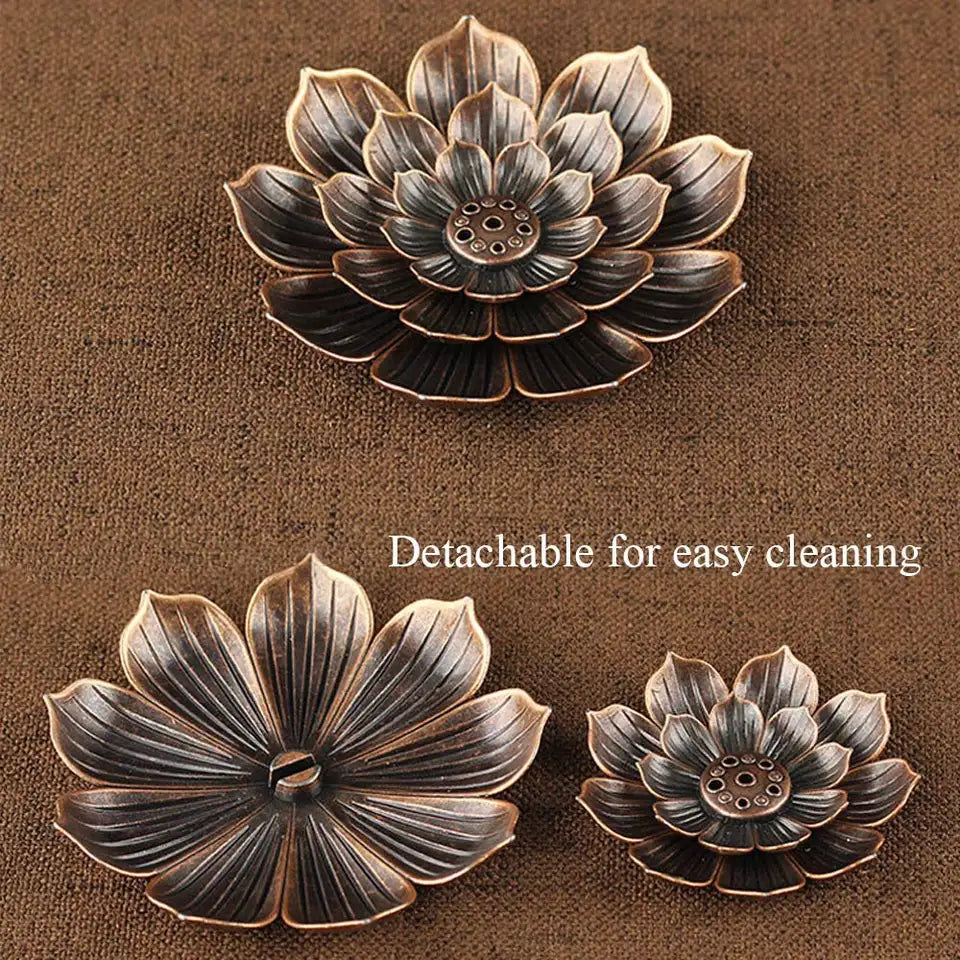 Sale price
$10.95
Regular price
FEATURES:
The Lotus Incense Holder in brass is a beautiful and symbolic decorative item that combines the elegance of the lotus flower with the timeless charm of brass craftsmanship. This incense holder not only serves as a functional piece but also carries spiritual significance and adds a touch of grace to your living space.
Crafted from high-quality brass, the Lotus Incense Holder showcases intricate detailing and a warm golden hue. The design typically features a lotus flower shape, which is revered in many cultures for its symbolism of purity, enlightenment, and spiritual awakening. The petals of the lotus are delicately crafted, creating a visually stunning and harmonious form.
Beyond its functionality, the Lotus Incense Holder in brass is a decorative piece that exudes elegance and sophistication. The lustrous brass finish adds a touch of richness and luxury to any room or space. Whether displayed on a shelf, altar, or meditation corner, it becomes a focal point and draws attention with its symbolic beauty.
The Lotus Incense Holder carries spiritual and symbolic significance. The lotus flower is often associated with spiritual growth, purity, and the unfolding of one's true nature. Incorporating this incense holder into your spiritual practices or meditation rituals can enhance the atmosphere and deepen your connection to inner peace and enlightenment.
Using the Lotus Incense Holder in brass allows you to embrace the beauty and symbolism of the lotus flower while enjoying the aromatic benefits of incense. Whether used for meditation, spiritual rituals, or simply to infuse your space with a sense of tranquility, this incense holder adds a touch of elegance and spiritual connection to your daily life.
Lotus Incense Holder
Sale price
$10.95
Regular price