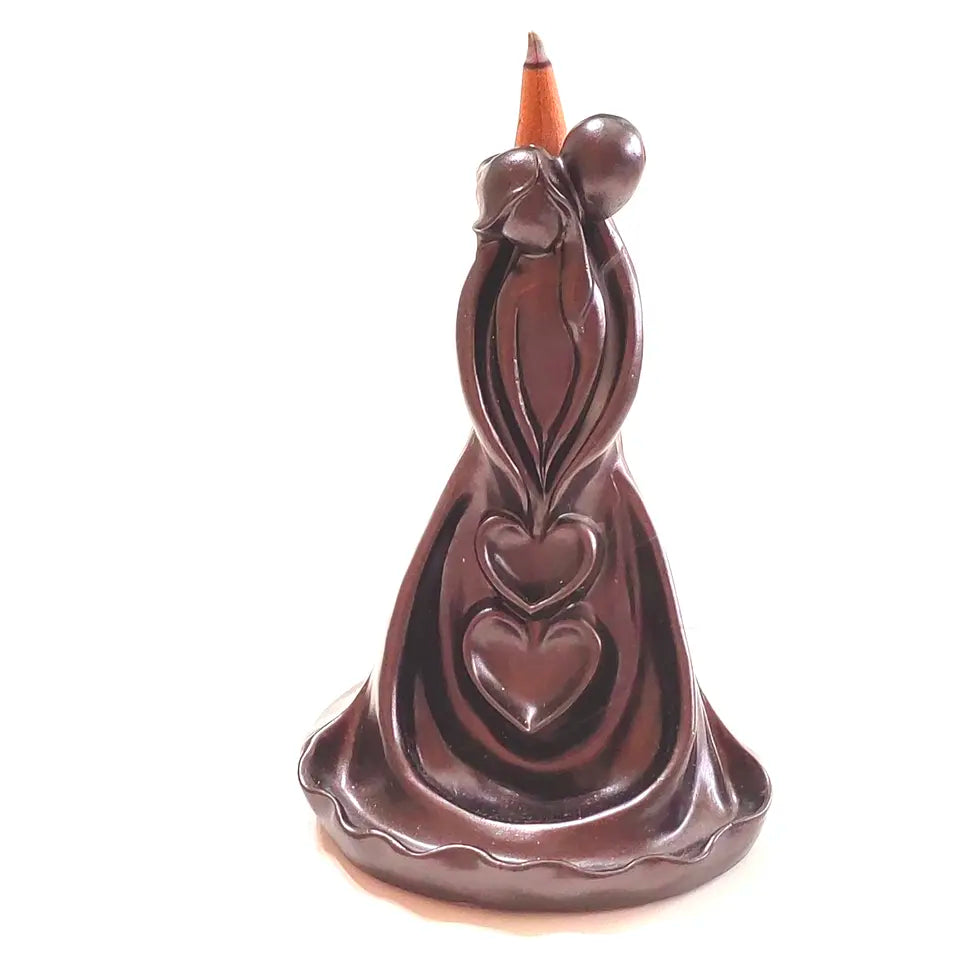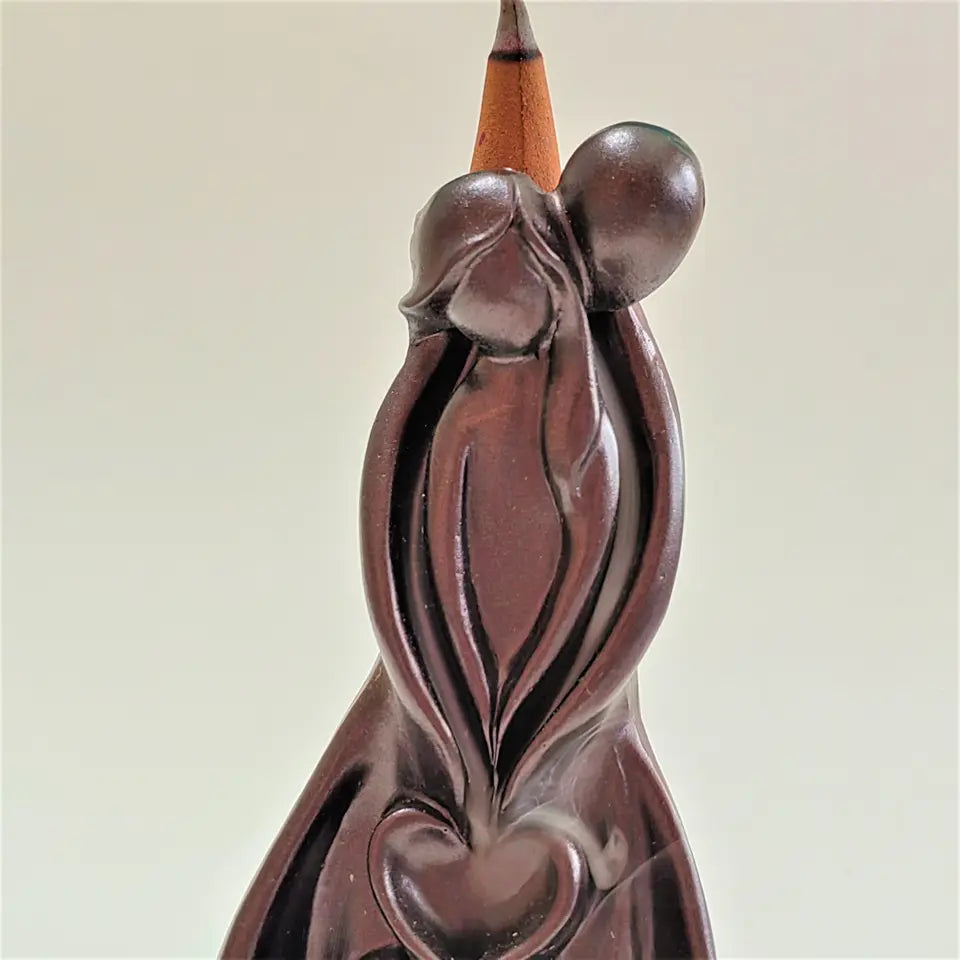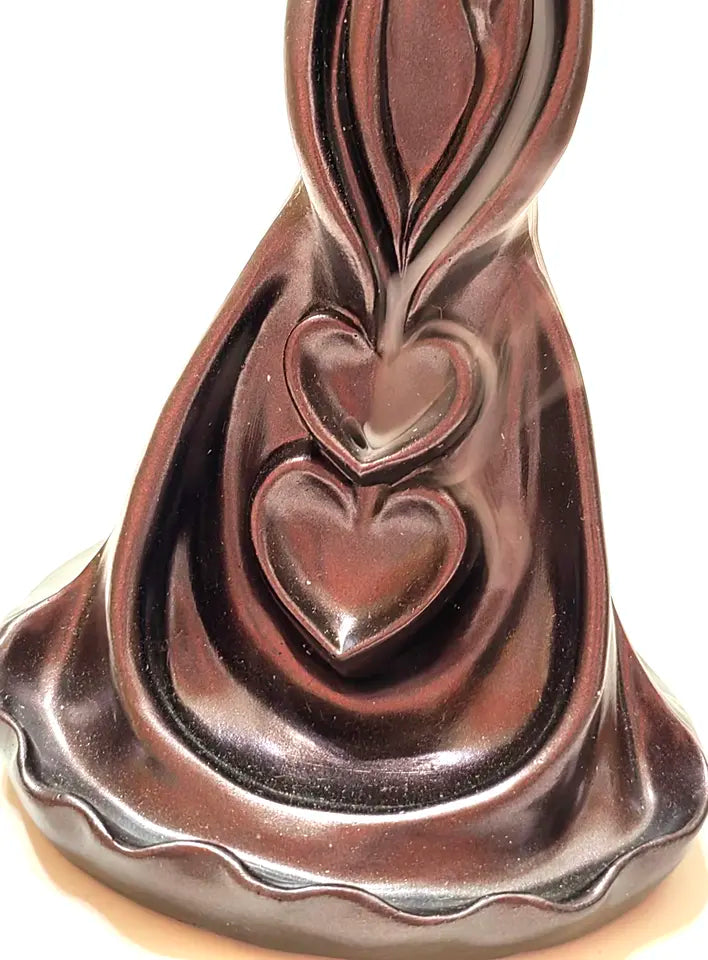 Couple Embrace Incense Holder
Sale price
$24.95
Regular price
FEATURES:
The Couple Embrace Incense Holder is a heartfelt and romantic decorative item that depicts the tender and intimate embrace of a couple. This holder not only serves as a functional piece for burning incense but also captures the essence of love and connection, adding a touch of warmth and affection to your living space.
The incense holder component of the design is specifically created to accommodate incense sticks or cones. It often includes a designated holder or slot where you can securely place the incense. The design ensures that the incense remains stable while it burns, allowing the fragrant smoke to gently rise and fill the air with a romantic ambiance.
The Couple Embrace Incense Holder serves as a symbol of love, connection, and the beauty of relationships. It can be a thoughtful gift for weddings, anniversaries, or any occasion celebrating love and partnership. Displayed in your living space, it becomes a heartwarming reminder of the importance of love and emotional closeness.
Using the Couple Embrace Incense Holder creates a serene and intimate atmosphere. As the incense burns, fragrant smoke rises, intertwining with the figurines and surrounding them with a subtle aroma. The combination of the romantic imagery and the soothing fragrance creates a soothing and romantic ambiance, perfect for relaxation, meditation, or setting a romantic mood.
The Couple Embrace Incense Holder can be placed on a shelf, table, or mantel, becoming a cherished centerpiece that adds a touch of romance and sentimental value to your decor. Its presence reminds us of the power of love and the beauty of human connection.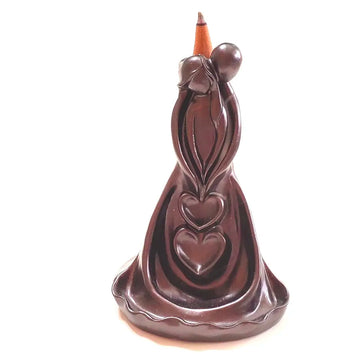 Couple Embrace Incense Holder
Sale price
$24.95
Regular price