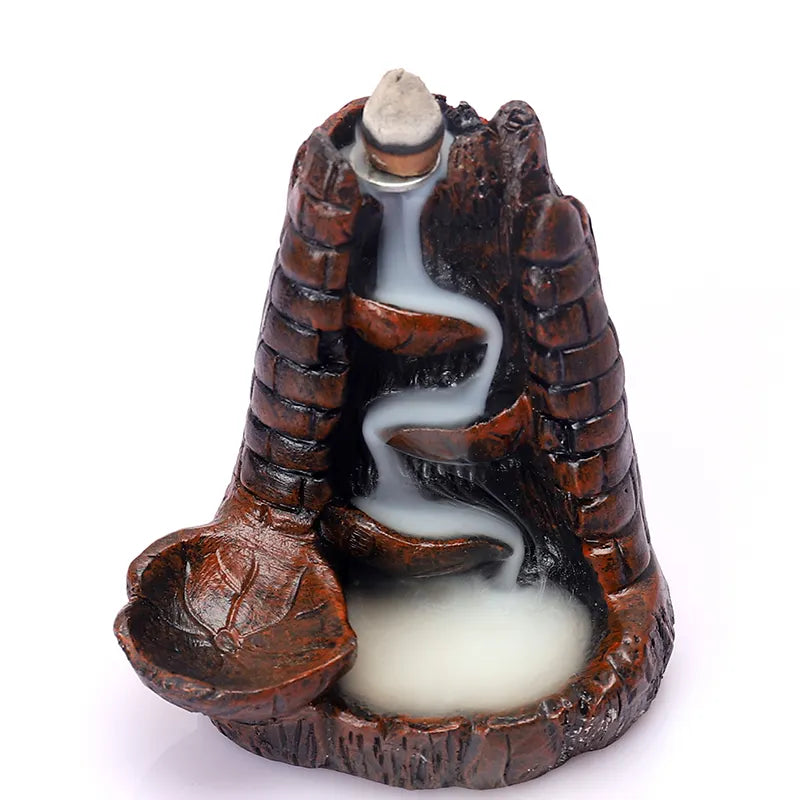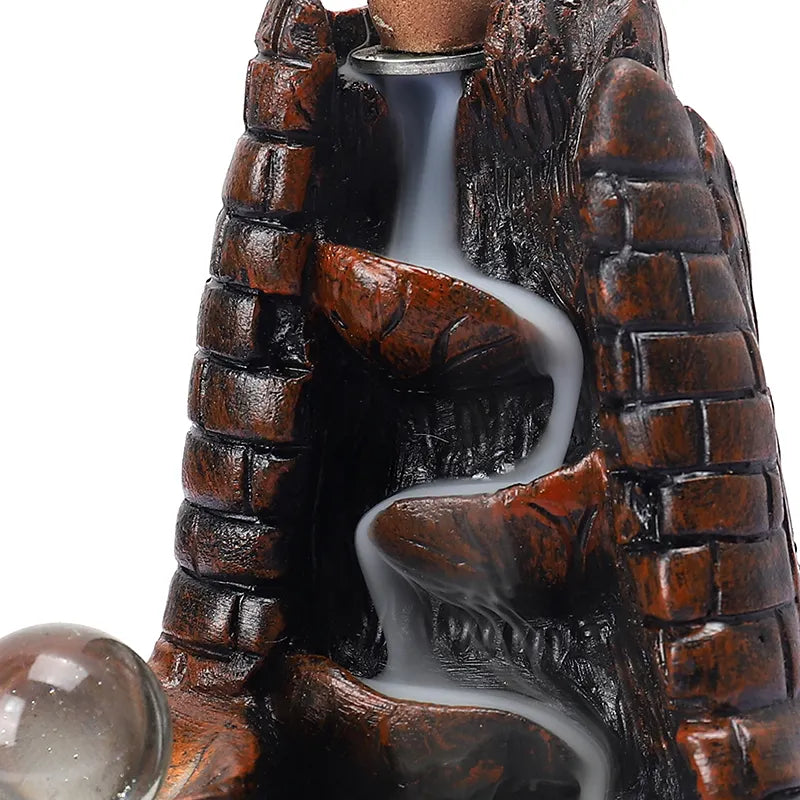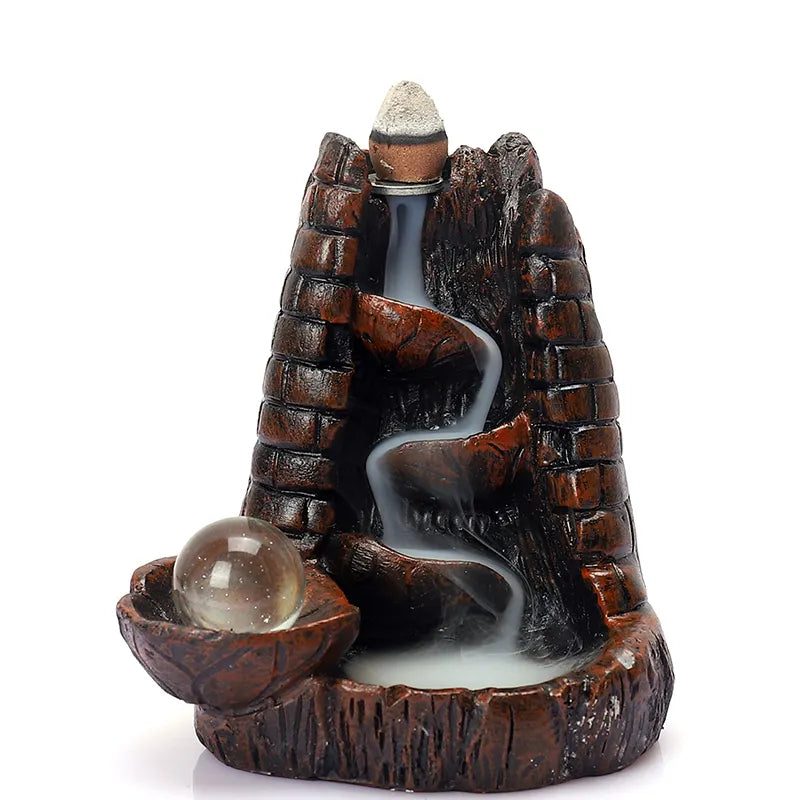 Brick Waterfall Incense Holder
Sale price
$15.95
Regular price
$19.95
FEATURES:
The Brick Waterfall Incense Holder is a captivating and visually dynamic decorative item that combines the rustic charm of bricks with the soothing movement of a waterfall. This holder offers a unique and mesmerizing way to burn incense while adding a touch of tranquility and aesthetic appeal to your living space.
The Brick Waterfall Incense Holder features a design that resembles a cascading waterfall flowing down a brick-like structure. The holder typically showcases intricate details and textures that mimic the appearance of bricks, creating a realistic and rustic aesthetic.
The incense holder component of the design is specifically crafted to accommodate incense sticks or cones. It includes a designated holder or slot where you can place the incense, ensuring that it remains secure and stable as it burns. The design of the waterfall allows the fragrant smoke to gently flow downward, resembling the calming motion of a cascading waterfall.
The Brick Waterfall Incense Holder not only serves as a functional piece but also adds a visually captivating element to your space. Whether displayed on a shelf, table, or mantel, it becomes a focal point that draws the eye and creates a soothing and serene atmosphere.
The Brick Waterfall Incense Holder is a versatile piece that complements various decor styles, from rustic or industrial aesthetics to nature-inspired themes. Its earthy and rustic appearance makes it suitable for a wide range of settings, such as living rooms, bedrooms, meditation spaces, or even offices, bringing a touch of nature and tranquility into your environment.
L: 8CM* W: 10.2CM * H: 10.8CM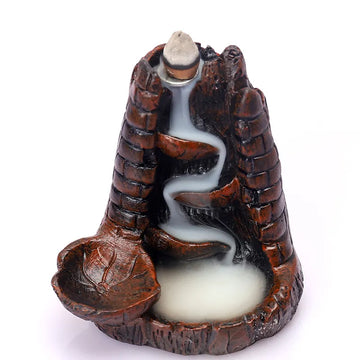 Brick Waterfall Incense Holder
Sale price
$15.95
Regular price
$19.95