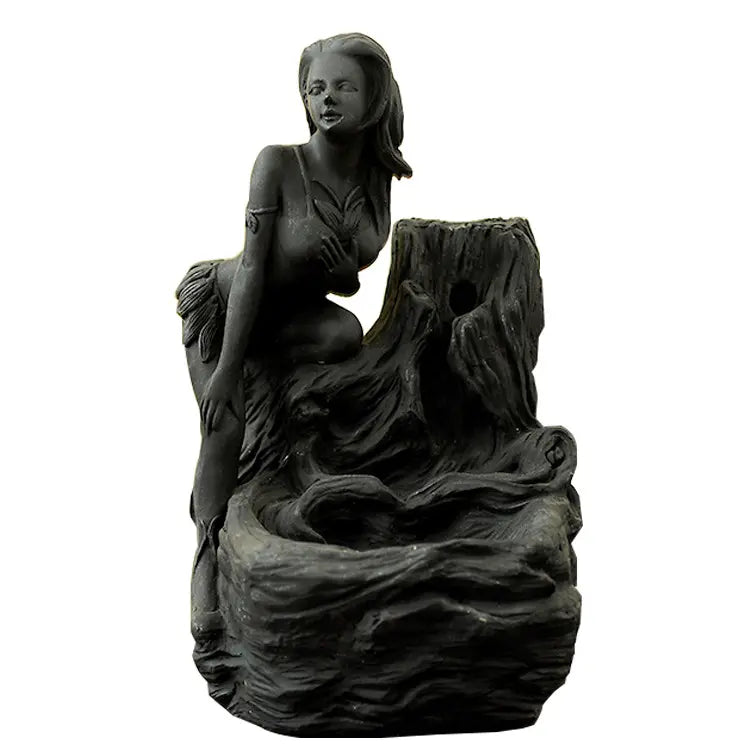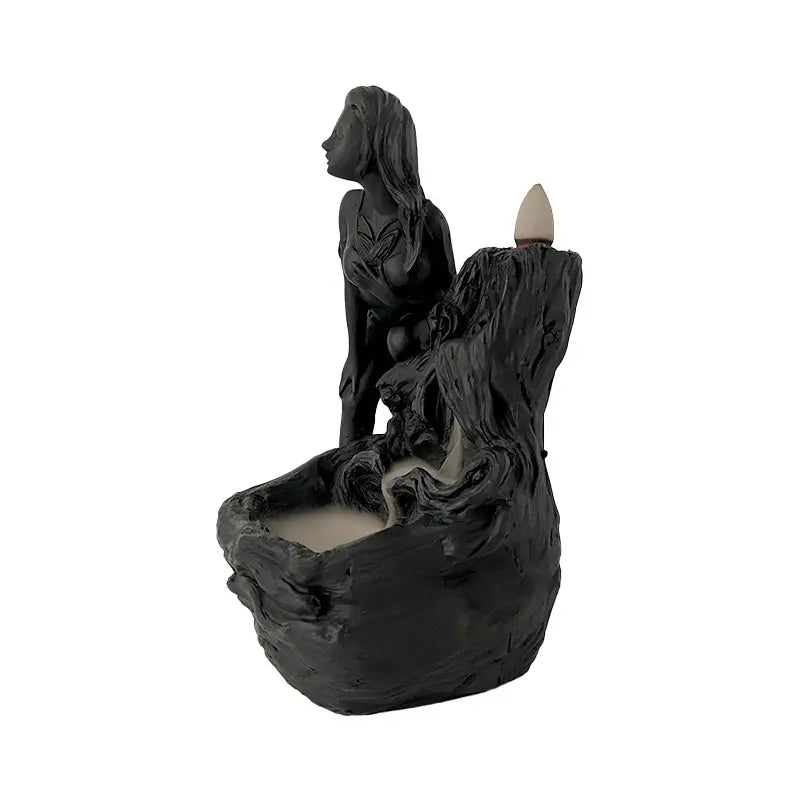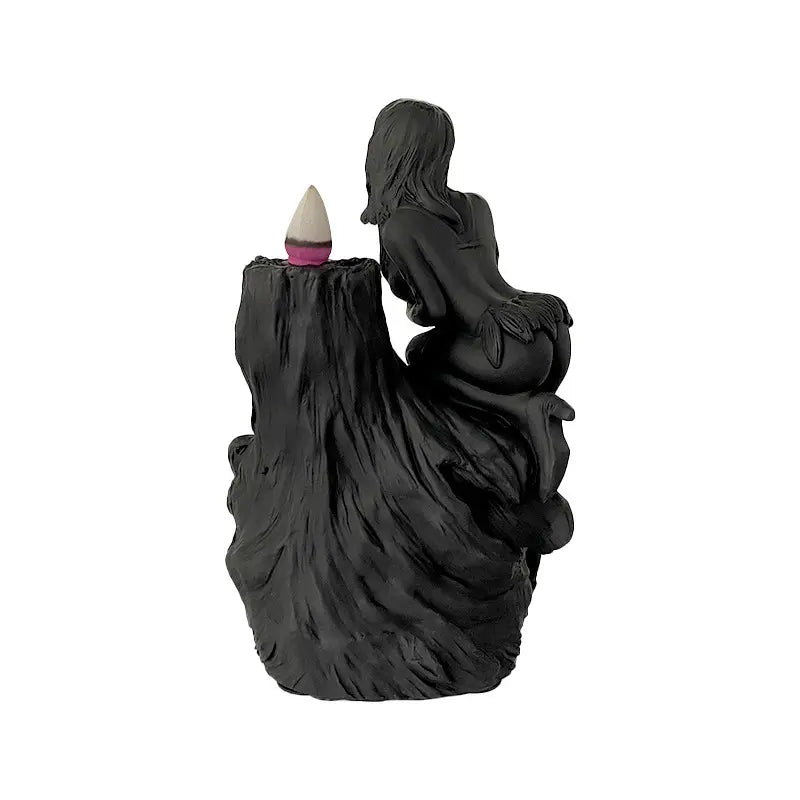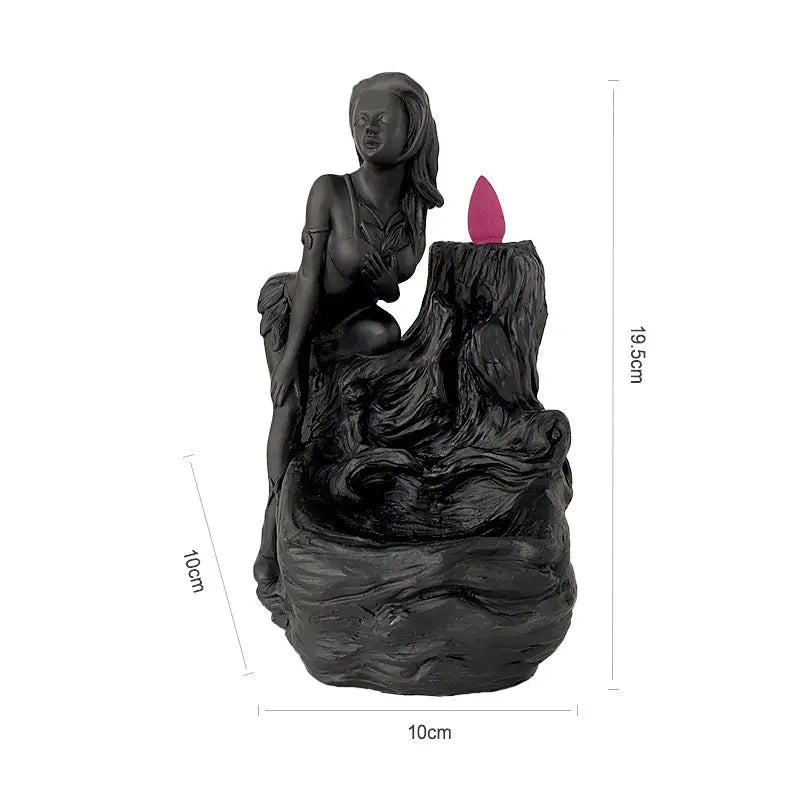 Sale price
$29.95
Regular price
$37.95
FEATURES:
The Dark Woman Incense Holder is an intriguing and captivating decorative item that adds an air of mystery and elegance to your space. This incense burner features a distinctive design inspired by the enigmatic allure of a woman, shrouded in darkness.
The burner is made of high-quality materials, known for their durability and ability to withstand heat. It showcases the silhouette or figurine of a woman, often depicted in a graceful and flowing pose. The design emphasizes the woman's contours and features, creating a sense of allure and mystique.
The color palette of the Dark Woman Incense Holder tends to be rich and dark, adding to its intriguing aesthetic. Dark tones are commonly used to create a sense of shadow and depth, accentuating the mysterious nature of the design. Some burners may also incorporate metallic elements or decorative embellishments, further enhancing their visual appeal.
Apart from its functionality as an incense burner, the Dark Woman Incense Holder serves as a striking decorative piece even when not in use. Its enigmatic design and rich colors make it an eye-catching addition to any room or space. Whether displayed on a shelf, mantle, or tabletop, it becomes a conversation piece and a focal point that adds a touch of mystery and sophistication to your decor.
The Dark Woman Incense Holder allows you to create a serene and captivating ambiance while enjoying the benefits of incense. It offers a unique and artistic interpretation of the traditional incense burner, adding an element of intrigue and allure to your incense-burning rituals.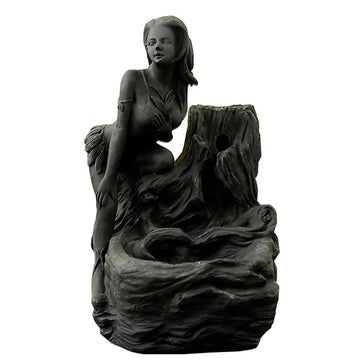 Woman Incense Holder
Sale price
$29.95
Regular price
$37.95