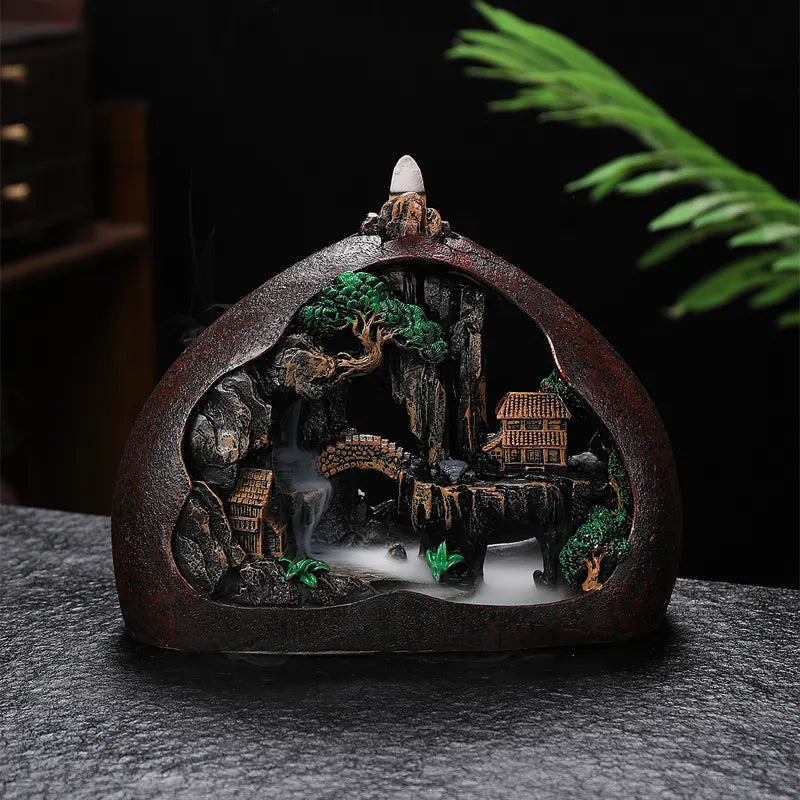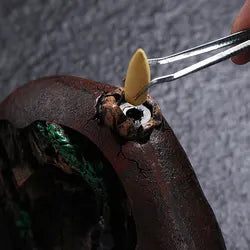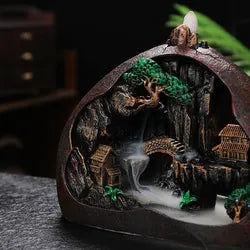 Rounded Style Incense Holder 1
Sale price
$21.95
Regular price
$34.95
FEATURES:
The Round Paradise Incense Holder is a captivating and decorative piece designed to evoke a sense of tranquility and serenity in your living space. This incense burner combines aesthetic appeal with functionality, creating an inviting ambiance.
The burner is made from high-quality materials, known for their durability and heat resistance. It features a round or spherical shape, reminiscent of a miniature paradise or serene oasis. The design of the burner often includes intricate details like engraved patterns, symbolic motifs, or hand-painted landscapes, enhancing its visual charm.
The Round Paradise Incense Holder is specifically designed to accommodate incense sticks or cones. It includes a central holder or slot where you can securely place the incense. As the incense burns, fragrant smoke gracefully rises and disperses, creating an enchanting and aromatic atmosphere that transports you to a peaceful paradise.
The burner's design is not only visually appealing but also functional. It often features ventilation openings or vents strategically placed on the spherical structure, allowing the smoke to escape and distribute evenly, ensuring a pleasant fragrance experience. Some burners may have additional features like a removable lid or a hidden compartment to store extra incense.
The Round Paradise Incense Holder offers a delightful way to engage your senses and create a soothing atmosphere. It allows you to indulge in the aromatic benefits of incense while immersing yourself in the visual beauty of a paradise-inspired design. Whether used during meditation, relaxation, or simply to add a touch of tranquility to your space, this burner serves as a reminder of the peacefulness and serenity found in paradise.
Rounded Style Incense Holder 1
Sale price
$21.95
Regular price
$34.95