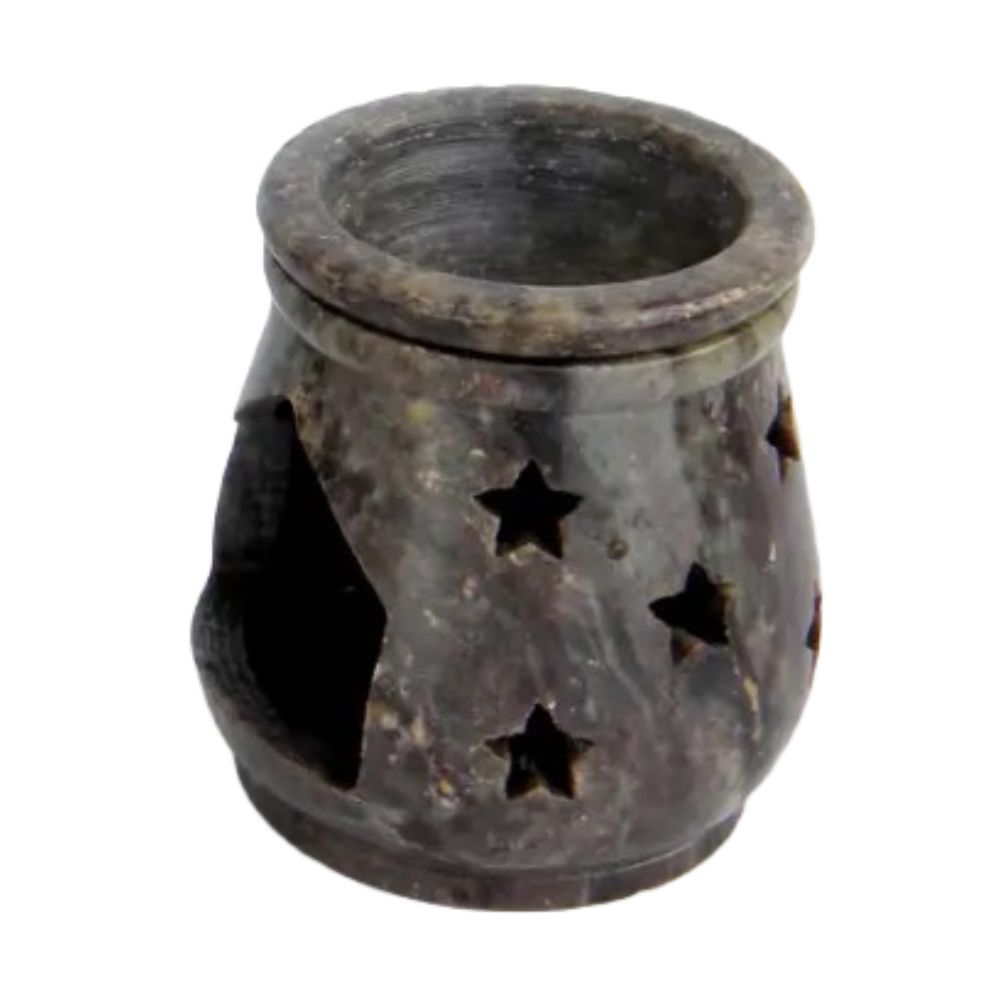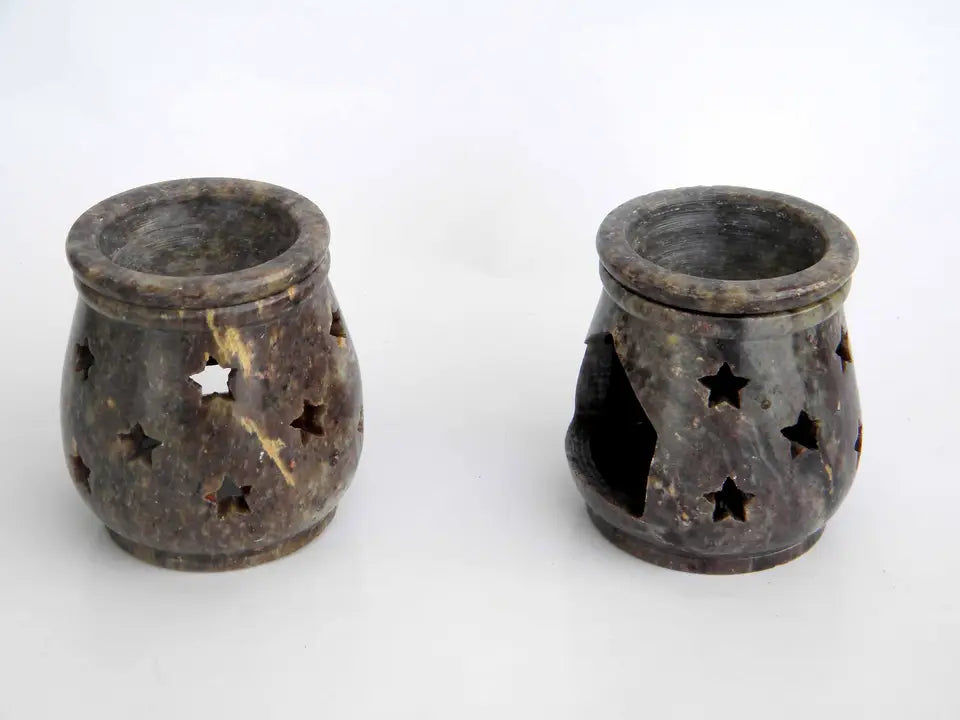 Sale price
$29.95
Regular price
FEATURES:
The Star Pot Oil Burner is a charming and versatile ceramic decorative item that serves as both an oil burner and a decorative accent. This burner features a star-shaped design, showcasing a combination of elegance and functionality.
Crafted from high-quality ceramic, the Star Pot Oil Burner is carefully designed to provide a safe and efficient way to diffuse your favorite essential oils or fragrance oils. It typically consists of a bowl-shaped reservoir at the top where you can place your preferred oils, and a hollow chamber beneath that houses a tea light candle. The heat from the lit candle gently warms the oils, releasing their aromatic scents into the air.
The star-shaped design of the burner adds a touch of celestial beauty to any space. The ceramic material allows for intricate detailing and smooth finishes, enhancing its visual appeal. The star-shaped openings or cutouts on the sides of the burner create a lovely play of light and shadow when the candle is lit, adding a magical and cozy ambiance to your surroundings.
Using the Star Pot Oil Burner is simple and straightforward. Just add a few drops of your chosen essential or fragrance oils into the reservoir at the top, light the tea light candle in the chamber below, and let the gentle warmth of the candle release the oils' aromas into the air. The fragrance will gradually fill the room, creating a pleasant and relaxing environment.
The Star Pot Oil Burner is not only functional but also doubles as a decorative piece even when not in use. Its star-shaped design and ceramic craftsmanship make it an eye-catching accent that can be displayed on a shelf, table, or mantel. It adds a touch of elegance and a celestial vibe to your home decor, serving as a visual focal point that complements various interior styles.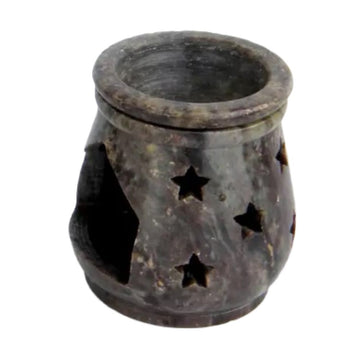 Star Pot Oil Burner
Sale price
$29.95
Regular price