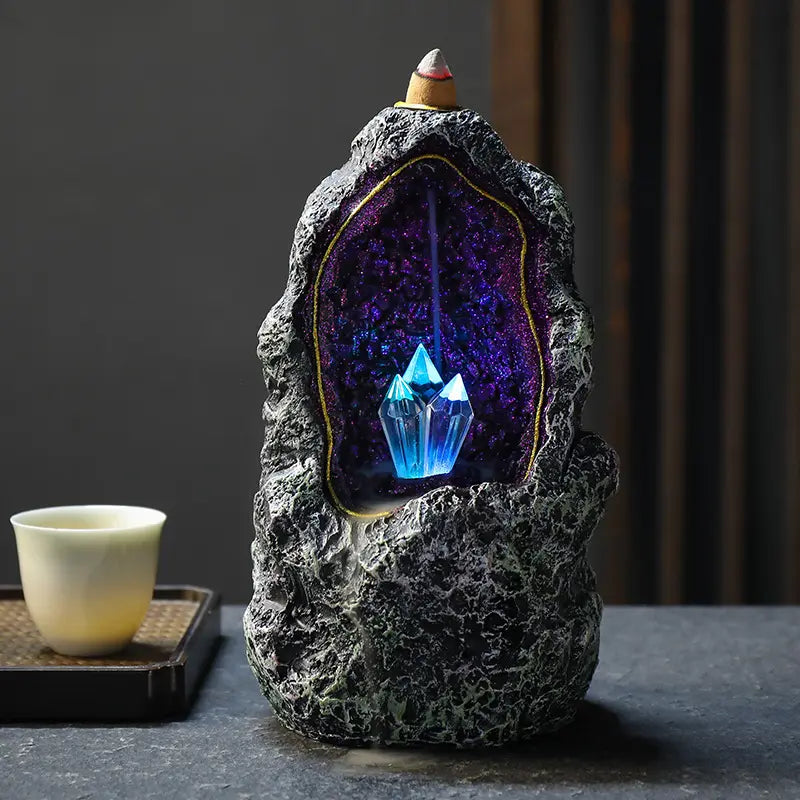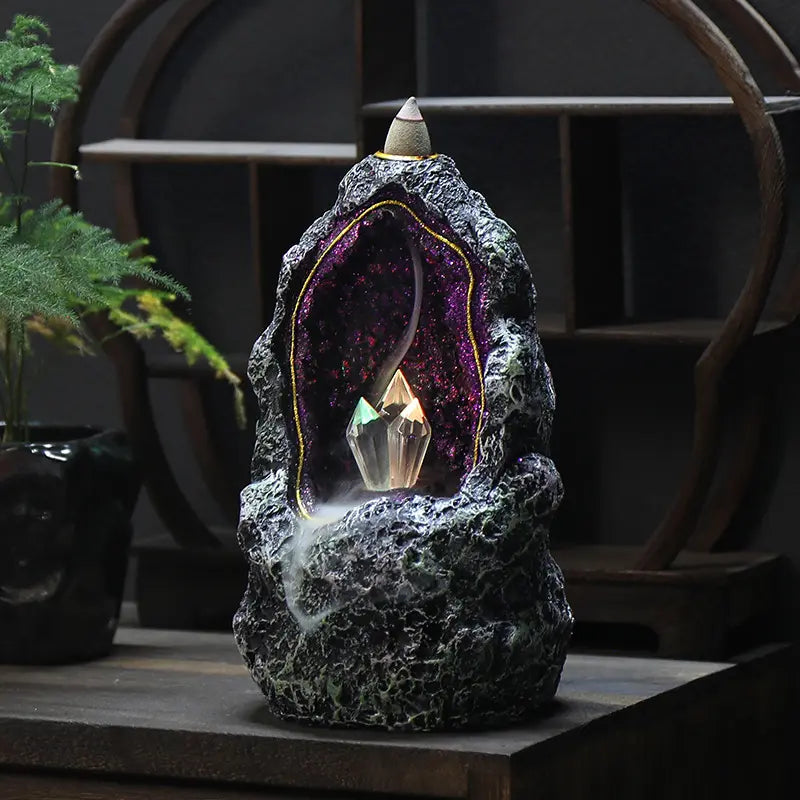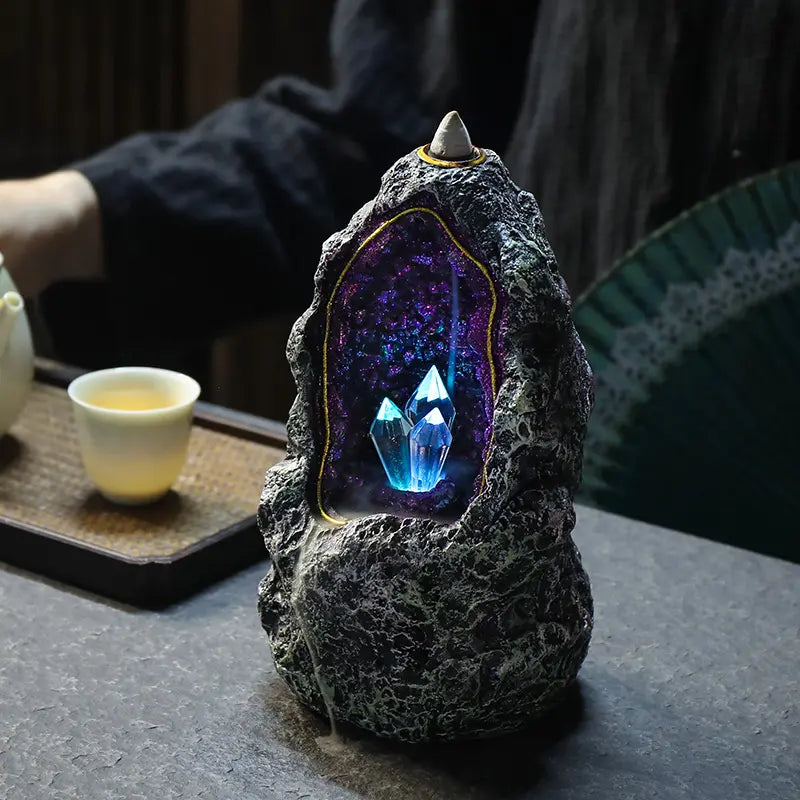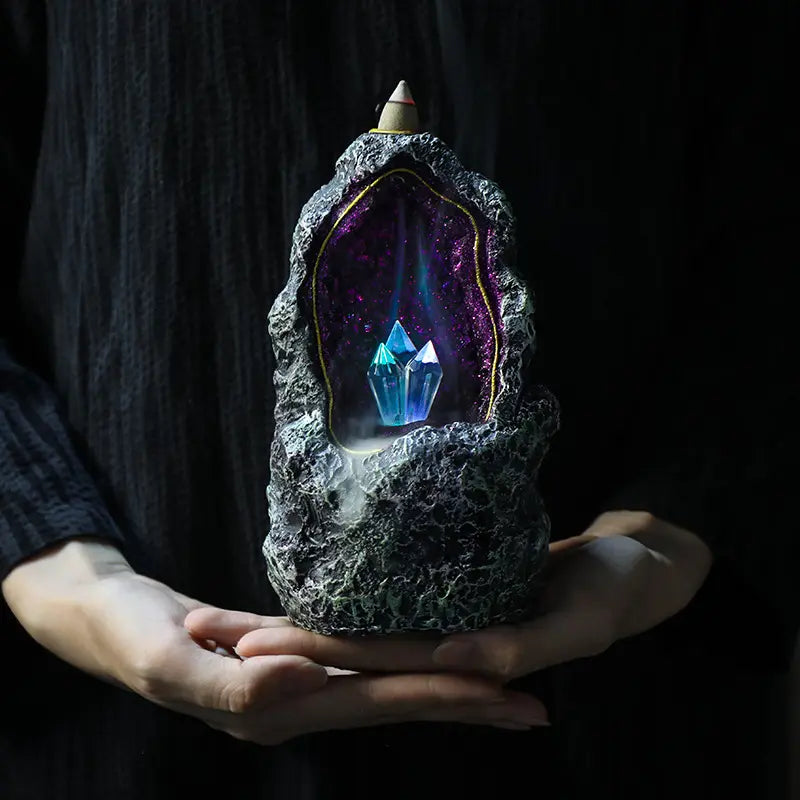 Crystal Cave Incense Holder
Sale price
$25.95
Regular price
$32.95
FEATURES:
The Crystal Cave Incense Holder is a captivating and mystical decorative item that combines the beauty of crystals with the functionality of an incense holder. This holder creates a unique and enchanting way to burn incense while adding a touch of magic and wonder to your living space.
The Crystal Cave Incense Holder features a design inspired by the natural formations and beauty of crystal caves. The holder typically showcases intricate details that resemble the textures and patterns found in crystal formations, creating a visually stunning and realistic representation.
The Crystal Cave Incense Holder is not only a functional piece but also serves as a decorative item that adds a touch of mystique and elegance to your space. Whether displayed on a shelf, table, or altar, it becomes a visually captivating focal point that sparks imagination and conversation.
Crystals have long been associated with healing properties, energy balancing, and spiritual practices. The presence of a Crystal Cave Incense Holder can evoke a sense of connection to the Earth's energy and the transformative power of crystals. It can serve as a reminder to harness the inherent beauty and healing properties of nature.
The Crystal Cave Incense Holder is a versatile and enchanting piece that adds a touch of wonder to various settings, such as meditation spaces, spiritual altars, or simply as a decorative accent in your living area. Its unique design and the ethereal ambiance it creates make it a perfect addition to any space seeking a touch of magic and tranquility.
18.2X10.2X9.4cm
Crystal Cave Incense Holder
Sale price
$25.95
Regular price
$32.95